Countway Library in the Harvard Longwood Campus has a secret: the Countway Community Garden!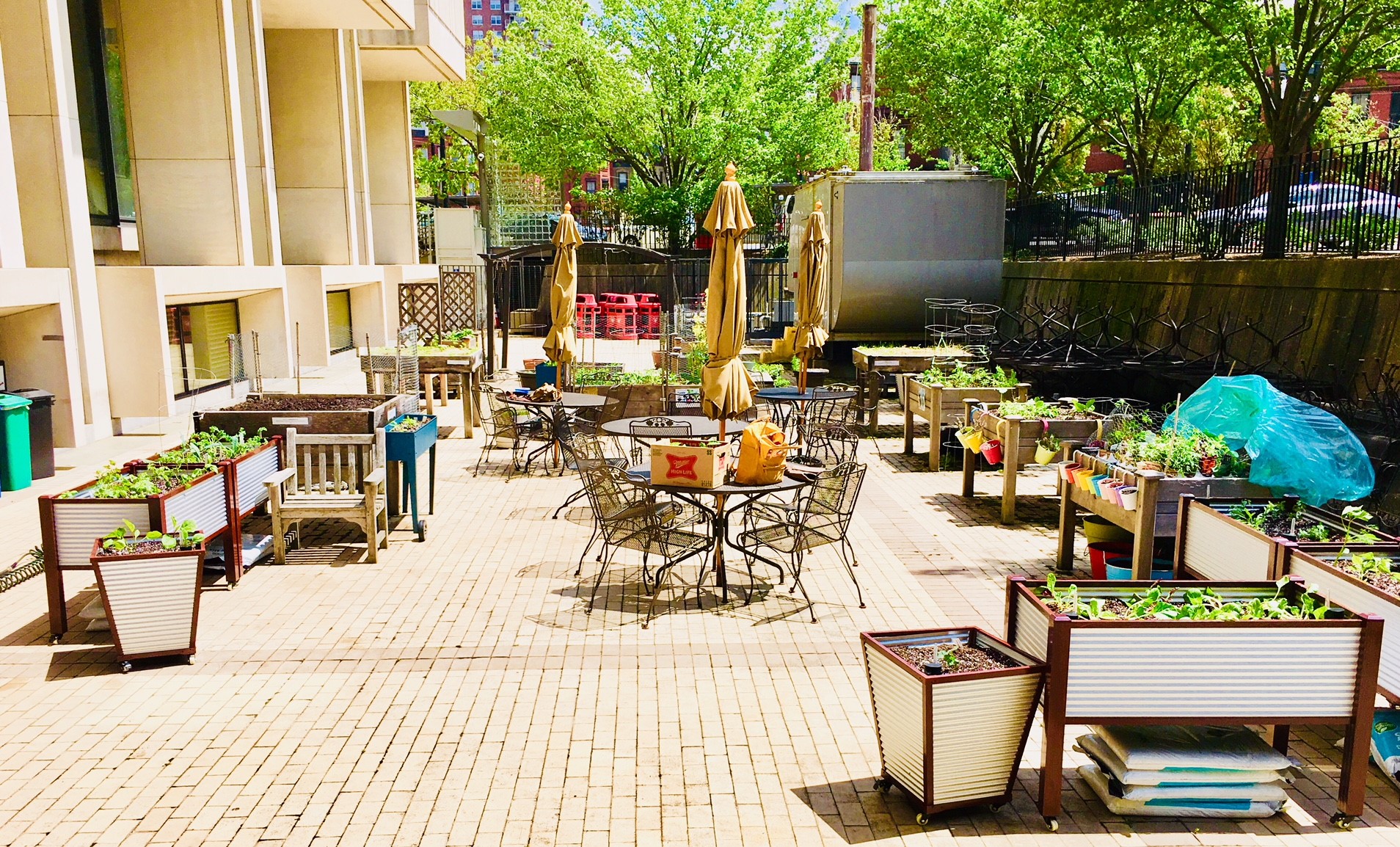 Hidden along one side of the library is an area of what used to be an unused space of plain brick. Over the past 5 years there has been a quiet but diligent volunteer movement of amateur gardeners that have painstakingly used their time and energy to create a place where urban and displaced gardeners can get their hands dirty, relax amidst the growing flowers and vegetables, and learn from each other about what to grow, and how to grow it in the city. 
The Countway Community Garden is in a continuous stage of evolution. We'd like to share this space with you as it continues to grow as a little oasis right here on campus.  There are many ways to be involved with the Countway Community Garden. We hold two major events each growing season and are always looking for folks to tend beds, plant and grow or just help with logistics and appreciation.
Send your interest and ideas to the Countway Community Garden Leadership Team: CountwayCommunityGarden@hms.harvard.edu