One message at just the right moment can change someone's entire day, outlook, or life.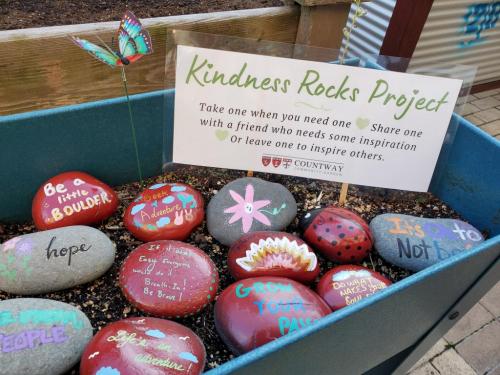 Countway has created a Kindness Rocks Garden in the Countway Community Garden as a way to inspire good will and build community. Visitors can choose to take a rock that speaks to them, leave a rock to inspire others, or simply read and enjoy the kind messages during their visit.
Rock painting supplies are available each Wednesday from 12-2pm in the Countway Makerspace (on the first floor of the library building) for drop-in rock painting, and the Countway Community Garden is open to visitors daily from dawn until dusk.
The Kindness Rocks Garden has moved inside for the winter! Come visit it in its new location on the low shelving unit just inside the Shattuck Street entrance.