Week 77: Countway Library in Full Swing
Classes are in full session and I am happy to see students are returning to the library for study and research. We are not only welcoming them back to Countway, we are welcoming them back to a newly renovated space rich with resources that reflect a 21st Century Health Science & Medical Library. We have seen an increase in turnstile swipes this past week, with the highest number reaching 633! Due to this increase in traffic, we are diligently making sure our users are informed about the University's COVID guidelines and policies still in effect at Countway.
We have increased our signage (images below) to indicate that masks are still required, no food and drink is allowed, and the library is open to HUID holders only at this time. The vinyl signage located on the outside of the individual study rooms on the 2nd floor, and sandwich boards are located at both Huntington and Shattuck St entrances. In addition, our concierge staff have increased the number of safety announcements over the intercom system, reminding folks of library guidelines. Please continue to say something if you see something.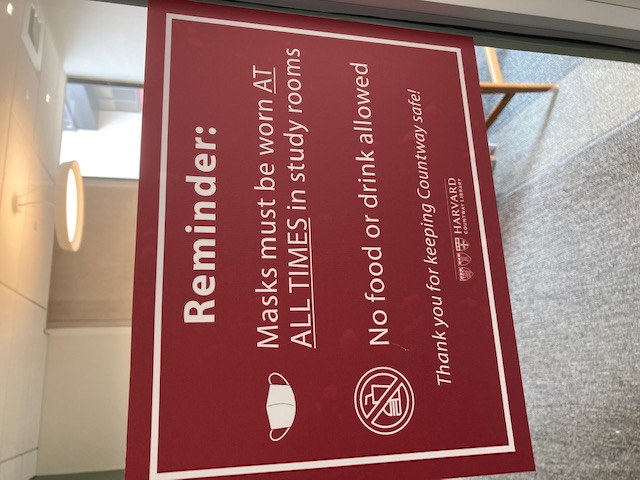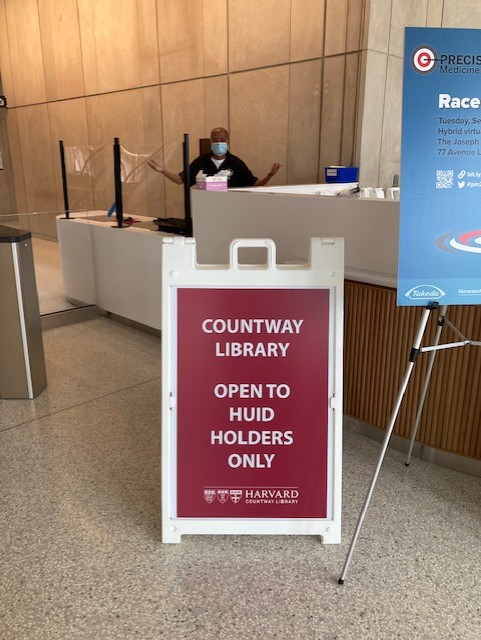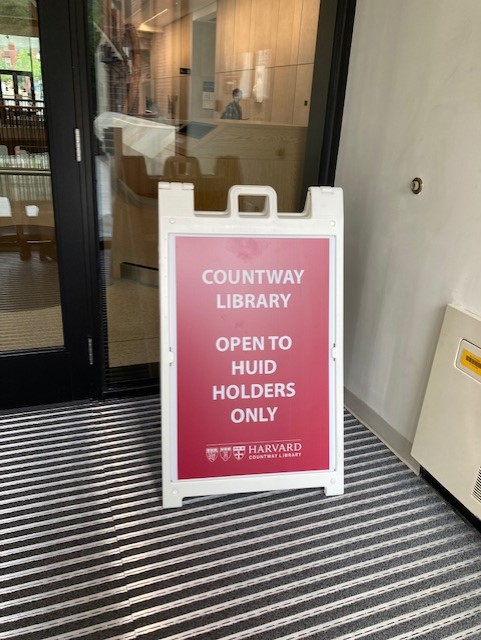 Due to our no food/drink policy, we ask that students do not carry items such as leftover food/drink or water bottles/thermoses into the library. If students happen to have a water bottle out while studying, we ask that they place it in their backpack/bag or relocate to the Café area.
Also, until further notice, food and drink are not allowed at events or meetings taking place inside the library. RA catering will not deliver to Countway, so, please be mindful of this policy when planning your event or meeting at the library. The Countway Community Garden has tables to reserve for eating and drinking.
Reserve items can now be found in the Russell Reading Room on the 2nd floor (image below). The books are on the shelf below the anatomical models, and are to be used in the library for 3 hours at a time. Please reach out to Access Services with any questions.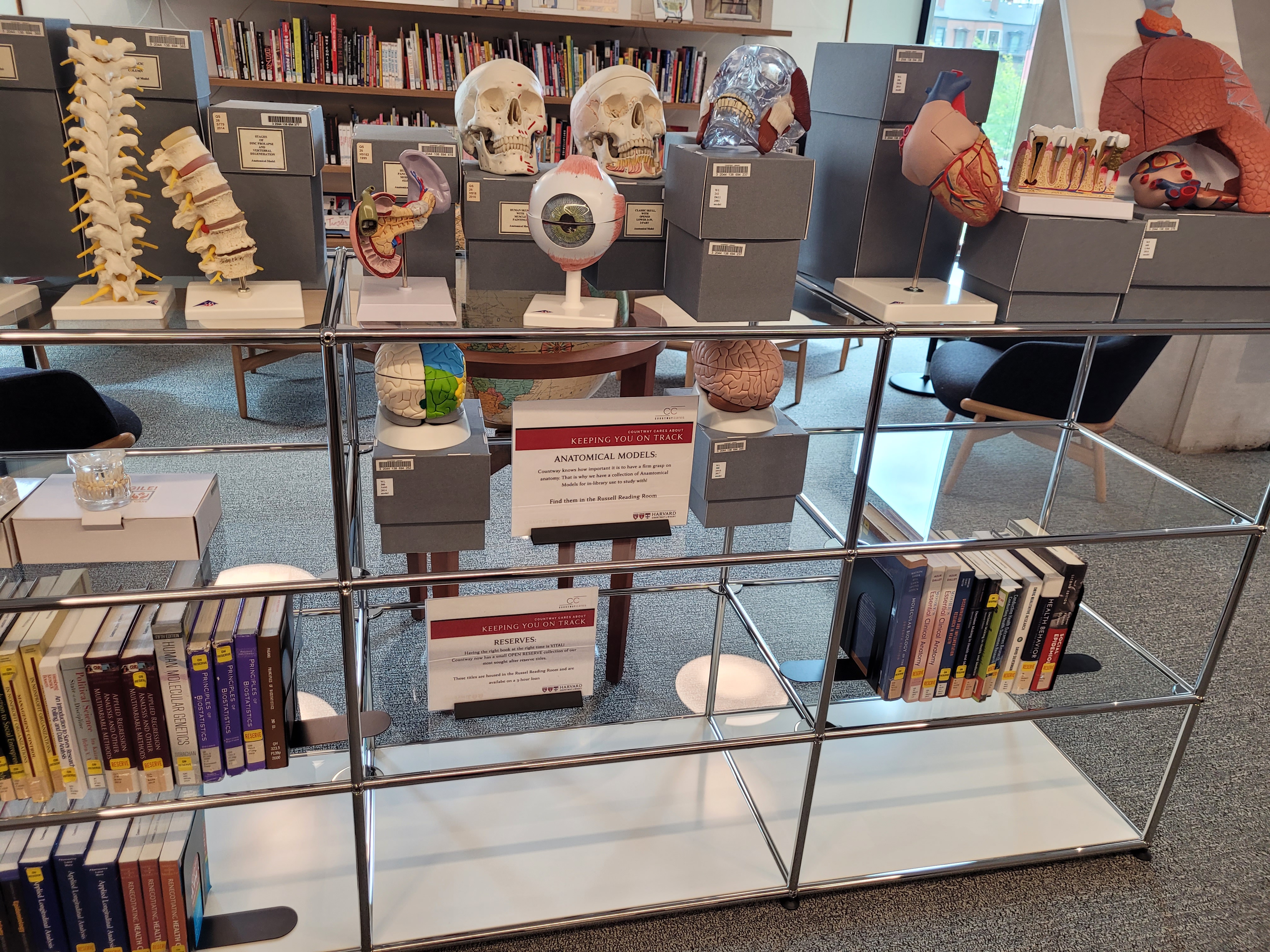 As a reminder, if you have not already uploaded your vaccine status or exemption form to HUHS, please do so as soon as possible. Below are the links for additional information and direct links to upload your vaccine documentation or exemption status.
As we approach the cooler weather and flu/cold season, please stay home if you do not feel well. Prioritizing the health and wellbeing of everyone is critical during this time. Let's continue to keep Harvard healthy!
Countway Library will be closed on Monday, September 6th in observance of Labor Day. The library will be open with usual hours in place Friday-Sunday. Our next Town Hall meeting is scheduled for Thursday, September 16th from 2-3 pm. Enjoy the long weekend by taking time to relax and restore as we continue to transition into the Fall semester and a more robust opening of Countway.
Elaine