Week 164: Highlights from This Week
Resource Fair
Yesterday, Countway hosted its annual Resource Fair to all students, faculty, and staff on L1 and the 1st floor of the library. We had a total of 1,768 turnstile swipes! Below are lists of departments, sponsors, and vendors who participated in this year's event. I would like to give a special thanks to Countway staff for making this event possible!
Countway Library Departments:
Vendors: Anatomage, BMJ, CABI, Center for Geographic Analysis, Covidence, DynaMedex, JoVE, McGraw Hill, Wolters Kluwer, ProQuest, Teton Data Systems, The Medical Letter, Thieme
Sponsors: DynaMedex, Wolters Kluwer, McGraw Hill, Teton Data Systems, Thieme, Jove & BMJ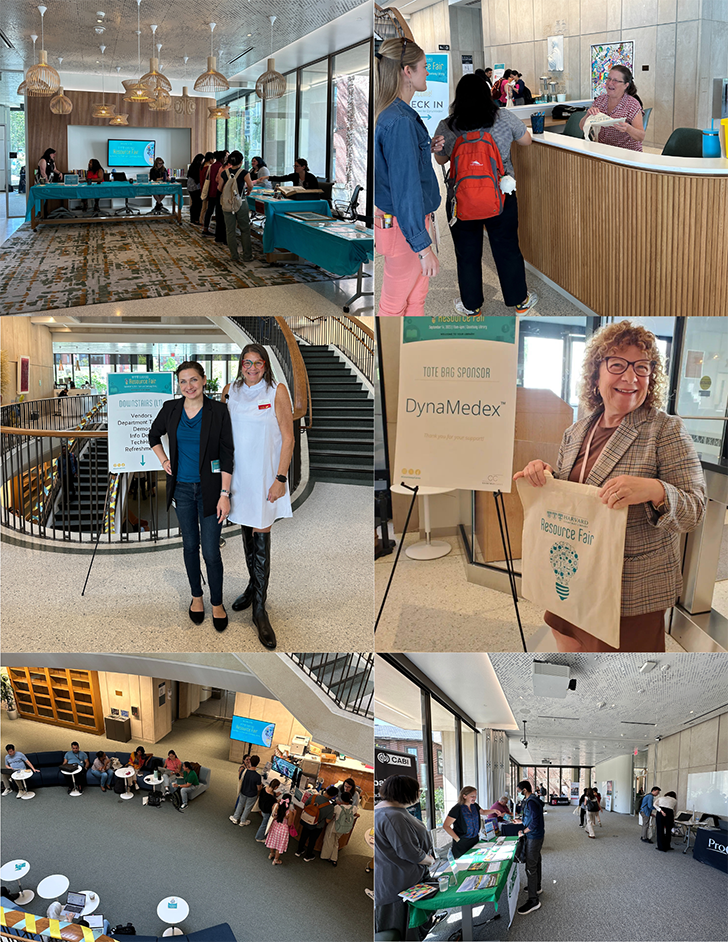 Save The Date, All Staff Invited—September 27th, Countway Renovation Celebration

Upcoming Holidays
Countway Library will be CLOSED on the following dates:
Monday, October 9th Indigenous People's Day /Columbus Day *
Friday, November 10th Veterans Day *
Thursday, November 23rd Thanksgiving
Friday, November 24th (Observed Holiday)
Friday, December 22nd – January 1st Winter Recess
*Library closed for staff (potentially open for student study only if we can find LHTs)
Upcoming Meetings
Next Town Hall, Wednesday, October 11th
Next All Staff Meeting, Wednesday, September 20th – Dominic Hall will speak to the rebranding of the Warren
*All meetings are from 1-2pm in event spaces 102/103 and food will be provided
*Reach out to MJ if you or your department would like to present at the All-Staff Meetings anytime throughout the academic year
Have a nice weekend!
Elaine