Week 138: February Housekeeping Items
L1 Renovation Construction Update
Abatement of the asbestos phase of the project will conclude on February 14th. Contractor working hours will then move to 1st shift (6am-2pm). The library will switch back to closing at midnight (M-TH) once the asbestos phase is complete, and Security will be back at the desk until 12am. Currently, contractors are removing the ceilings to clean out the wiring and preparing for new data drops. The next step is for a company to come in and layout on the floor where everything will land in terms of floor design/layout. The architects, construction team, and HMS representatives have a walkthrough on Monday morning, and we will ensure that the design matches the space needs. Let us know if the library gets too noisy once the 1st shift begins. The project is still on track to finish by June 30th. Please visit Countway's Renovation Page for more info, pictures, and FAQs regarding the L1 project. If you have any questions or concerns, please contact Luciana.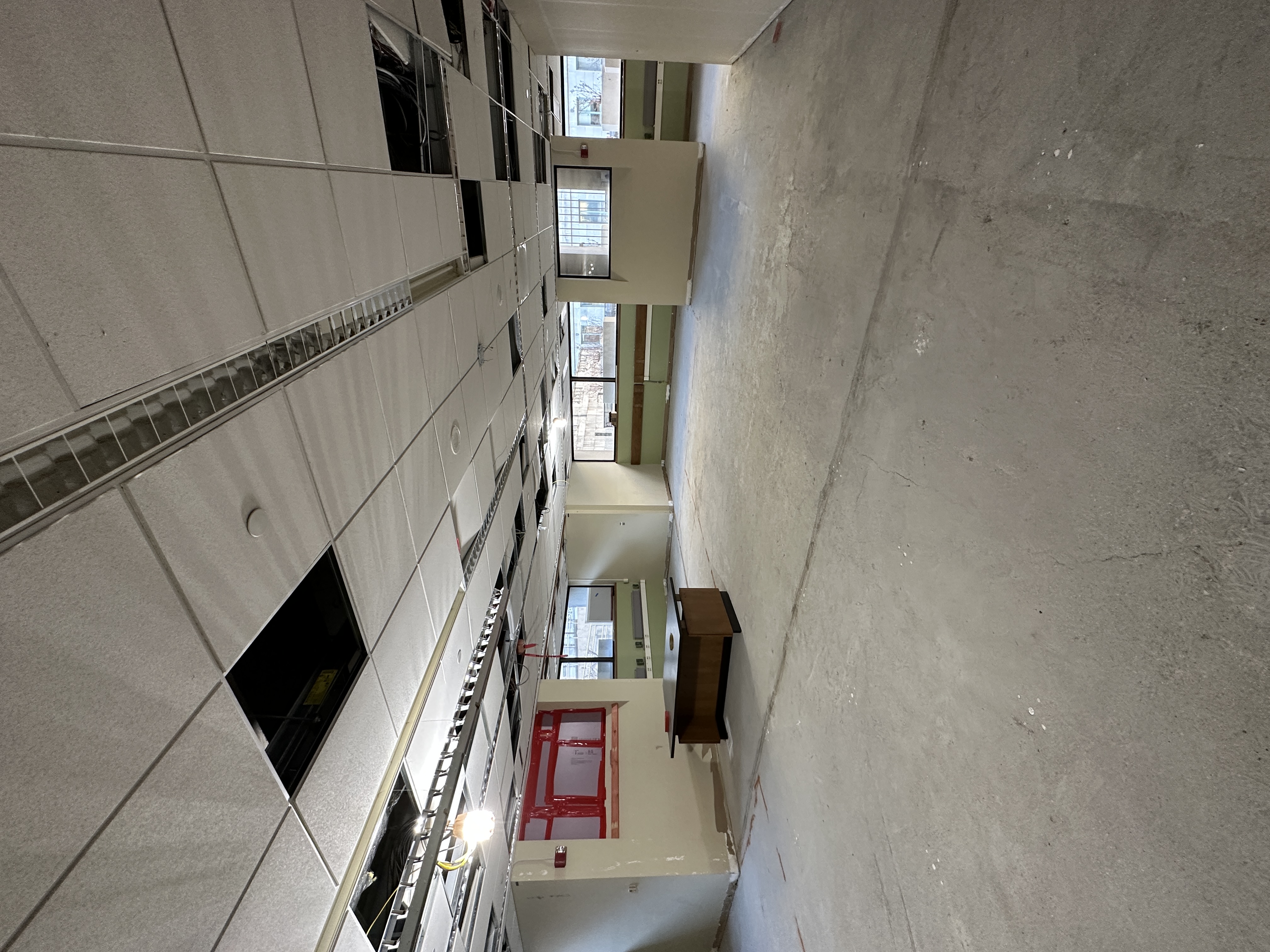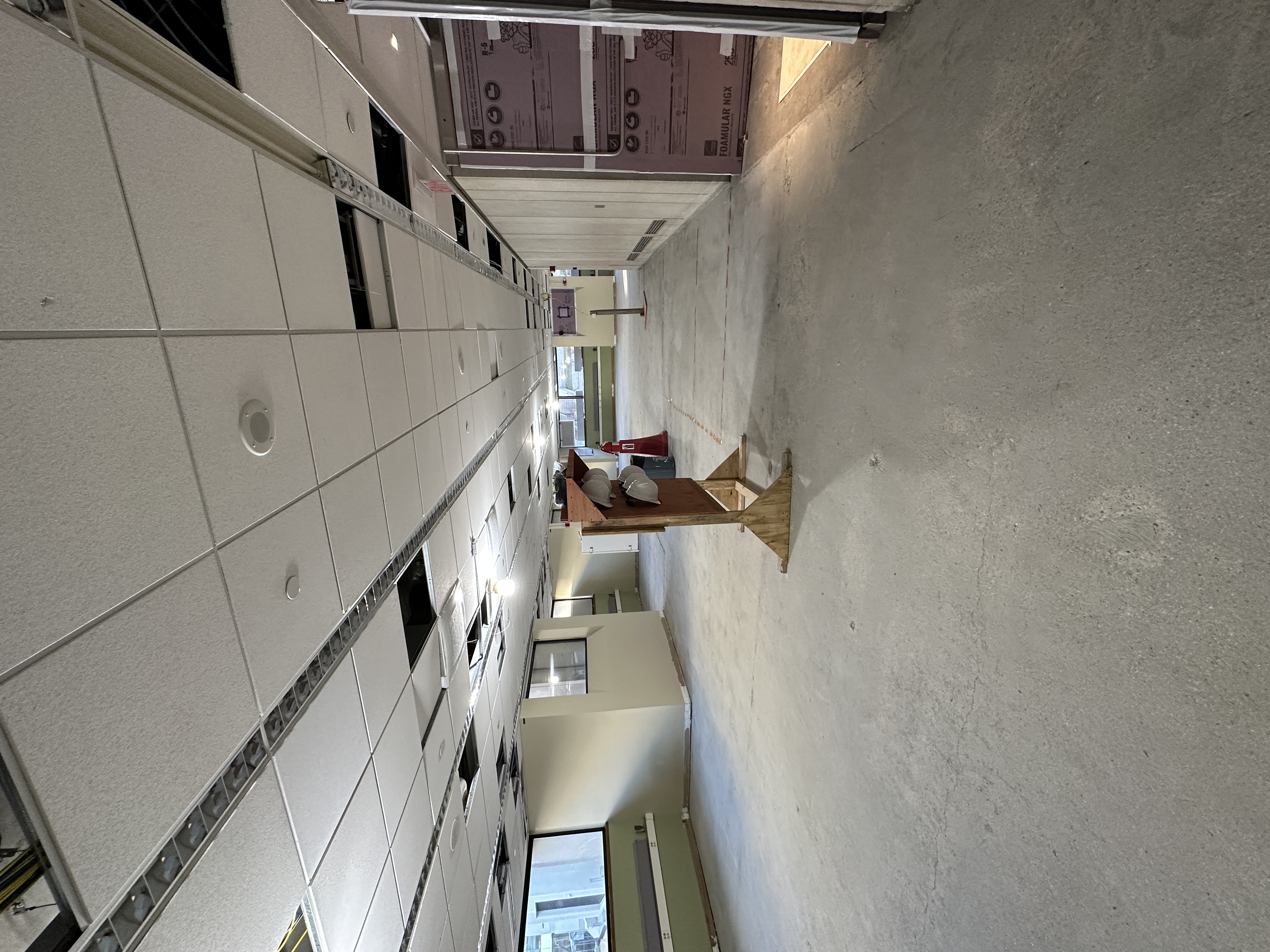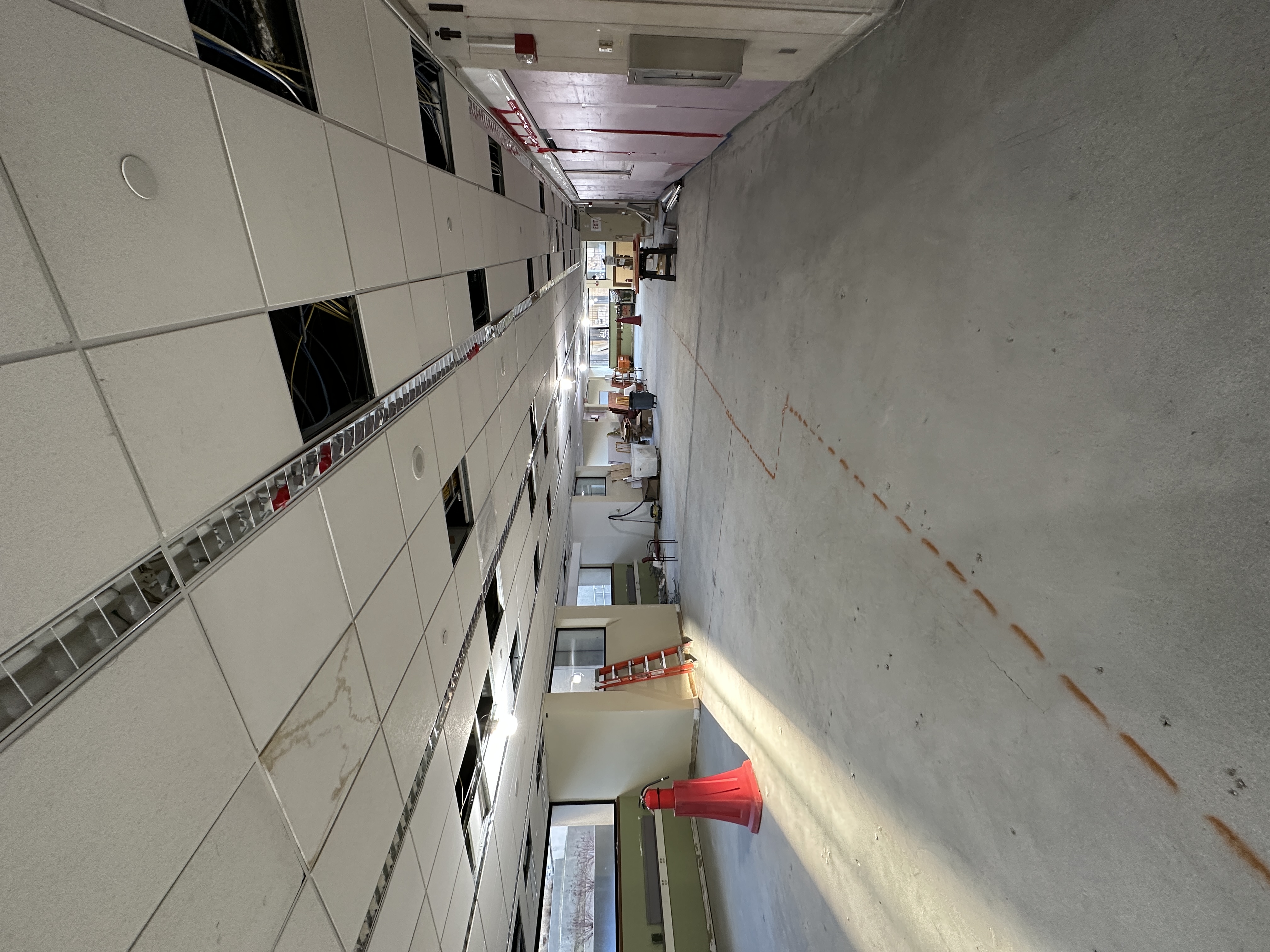 Building Updates
HMS Security and Luciana did a walkthrough on Monday and noticed that the emergency door behind the COOP (image below) was not alarming properly. Also, this door should only alarm when patrons enter through the 1st floor into the stairwell. People coming from the stairwell are allowed to use this as an exit door. Security and Siemens are working on this, and it will be effective soon. As of right now, the door does still alarm as someone exits from the stairwell. Stay tuned.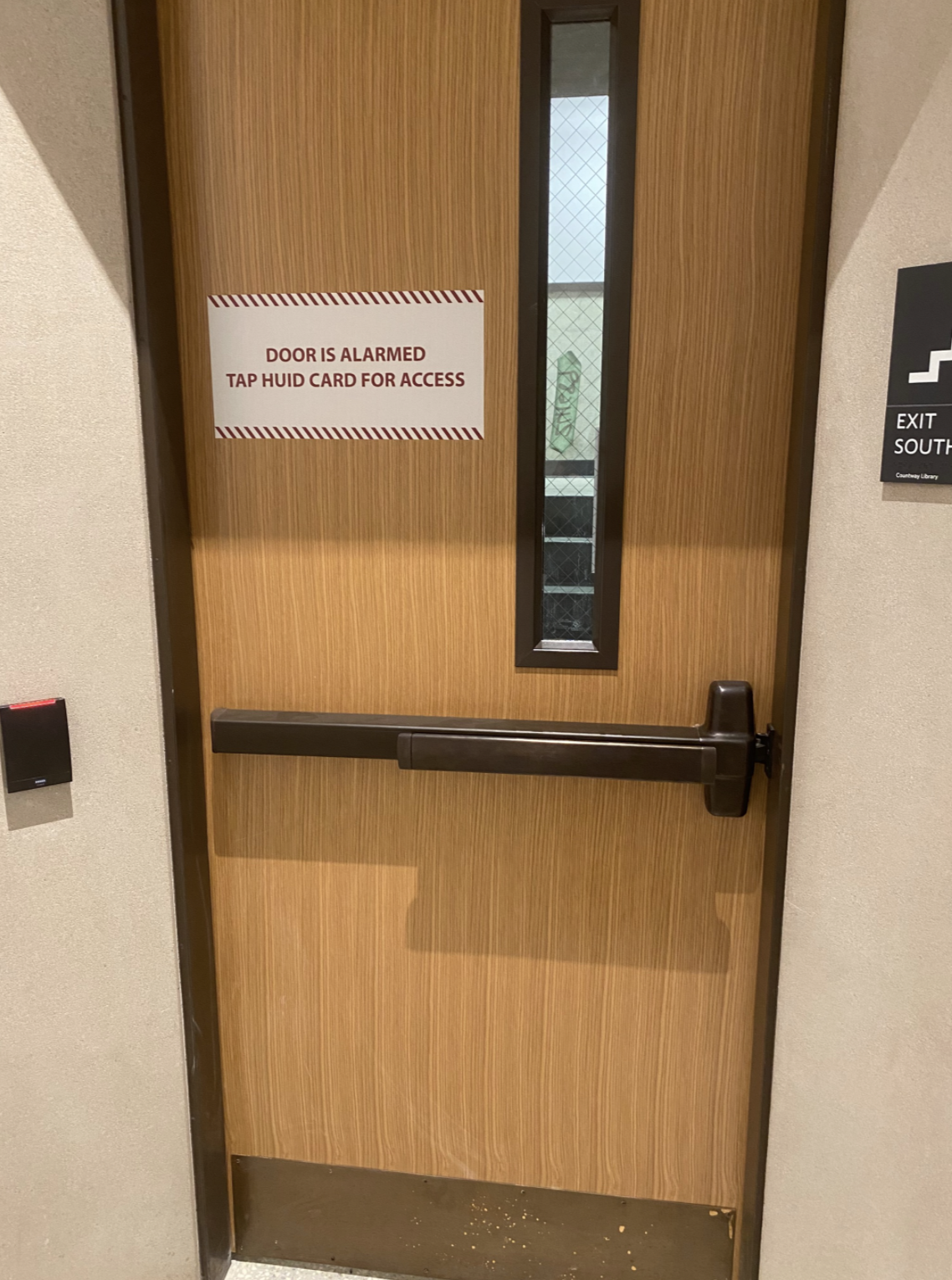 Upcoming Meetings
Our next Countway all-staff meeting will be held on Wednesday, February 22nd in the 1st floor classrooms. Meredith, Yasmina, and Corey will be presenting on behalf of the Outreach Office. In addition, Maureen Sullivan will return on Wednesday, March 15th for our next Strategic Planning session. Lunch will be provided. Please contact MJ with any questions.
Upcoming Holidays—Feb. 14th
Happy Valentine's Day! Make sure to stop by the Information Desk to get a lollipop on February 14th!
Countway will be open for study only on Monday, February 20th (Presidents' Day). Security and LHTs will be present in the building. This is a holiday for staff.
Elaine