Week 136: January Updates
Harvard Library Employee Survey
The Harvard Library Employee Survey is now underway! We encourage you to use the unique survey link you received via email from Mercer and complete the survey before it closes on January 31. The Employee Survey is designed to assess how valued and involved staff feel in their work and workplace environment. Survey data is completely confidential, and only Mercer has access to the association between your identity and your answers. No individually identifiable responses will be viewable by anyone at Harvard. It only takes fifteen minutes to help us better understand if you feel supported, have concerns about work/life balance, or feel equity, diversity, and inclusion are a University priority. Survey results will be shared out by Martha Whitehead and inform action planning. For more information, visit the Harvard Library Employee Survey (FY23) Harvard Wiki page.
Black History Month
February is Black History Month, a time to recognize the struggles, achievements, and contributions of Black Americans.
This year's theme is Black Resistance, and kicking off our annual Black History Month programming is a special Longwood Author Series event with Zebulon Miletsky about his new book Before Busing: A History of Boston's Long Black Freedom Struggle. Join us on Tuesday February 7th, 6-7:30pm for this hybrid event. Visit the Black History Month events calendar to learn more about this and our other Black History Month programming!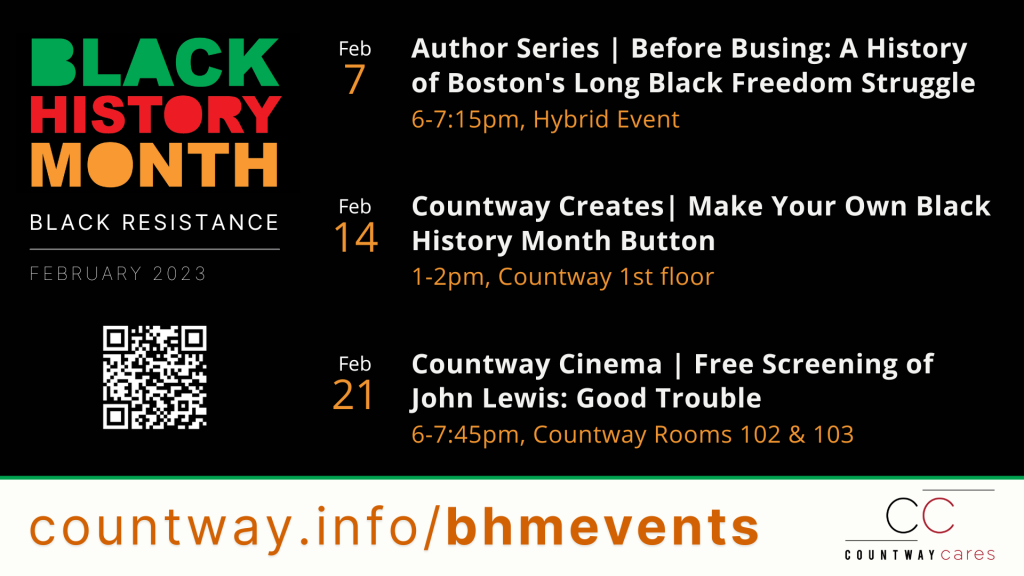 L1 Renovation Construction Update
We are still in the abatement of the asbestos phase of the project (this will last 4 weeks). Contractors built a temporary wall to block off the construction area from the Info Desk/atrium area on L1. Signage (Walsh Brothers logo) announcing the project was installed on L1 and outside the building. Contractors officially removed the shelving. Also, the design team is working to finalize the furniture and AV needs for the new space. As a reminder, the library will be closing the month of January and February at 11pm Sunday-Thursday to accommodate the third shift work. The crew will primarily use the Freight elevator and Gordon Hall as entrances. The project is still on track to finish by June 30th. Please visit Countway's Renovation page for more info, pictures, and FAQs regarding the L1 project. If you have any questions or concerns, please contact Luciana.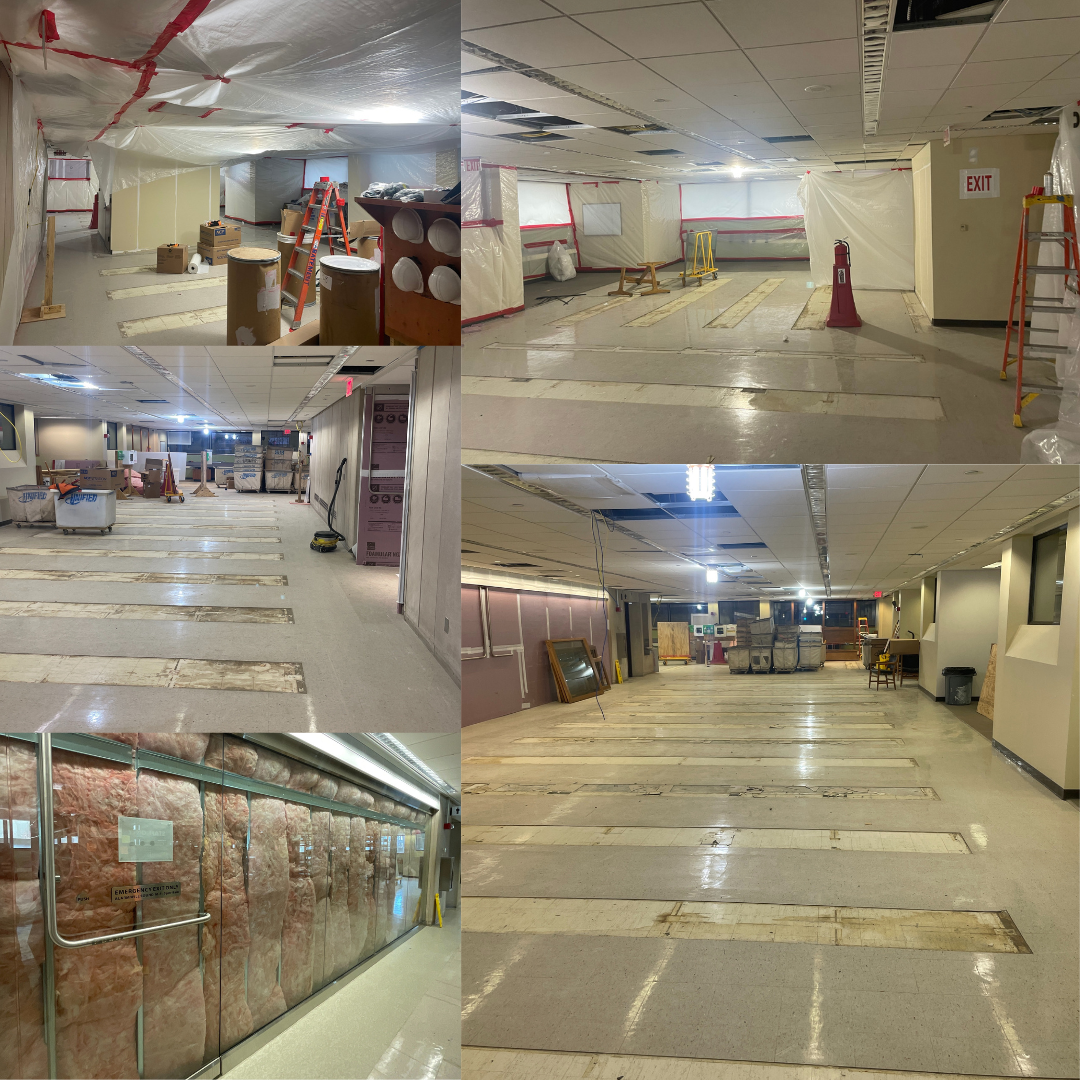 Upcoming Meetings
Our next Countway Town Hall meeting will be held on Wednesday, February 8th and our next all-staff meeting will be held on Wednesday, February 22nd all happening in the 1st floor classrooms. In addition, Maureen Sullivan will return on Wednesday, March 15th for our next Strategic Planning session. Lunch will be provided. Please contact MJ with any questions.
Upcoming Holidays
Countway will be open for study only on Monday, February 20th (Presidents' Day). Security and LHTs will be present in the building. This is a holiday for staff.
Happy Winter! Stay Warm!
Elaine