Samuel A. Levine Photographs Digitized
The Center for the History of Medicine recently announced that the Samuel A. Levine papers are now open to research. Levine served in a medical capacity during World War I, and went on to become a cardiologist at Peter Bent Brigham Hospital and a professor at Harvard Medical School. Among Levine's papers is a photograph of Levine in his military uniform working with a large camera on a tripod. While we don't have any of the photographs he took during the war, we are pleased to share that many of Levine's later photographs are now available digitally in Hollis for Archival Discovery.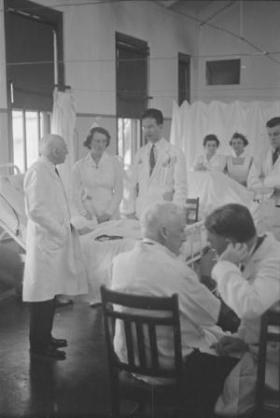 When the Samuel A. Levine papers were donated to the Center by Levine's daughter-in-law, Sandra Levine, and grandson, Jonathan Scheff, the collection included ten rolls of film negatives with Levine's photographs. These images were on a type of film made of nitrate, which was created and used prior to the late 1950s. Nitrate film is highly flammable and unstable, which is why it's no longer used. Thanks to Harvard Library Imaging Services, the film was digitized, effectively saving the images for future access and use, and enabling the Center to have the original negatives destroyed for safety once digitization was complete.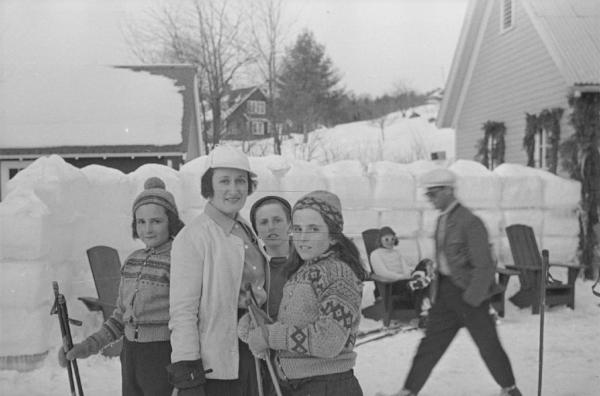 Many of the photographs are of Levine's wife, Rosalind Weinberg, and children, Carol, Herbert, and Joan. They are shown informally at home, at the beach, skiing, and swimming. They are also pictured on travels (likely in Europe), including to a village where they met people in traditional Dutch clothing. A series of photographs of Levine's daughter Joan playing the piano suggest that Levine was interested not only in documenting family life and travel, but also in capturing the light in different ways, experimenting with angles.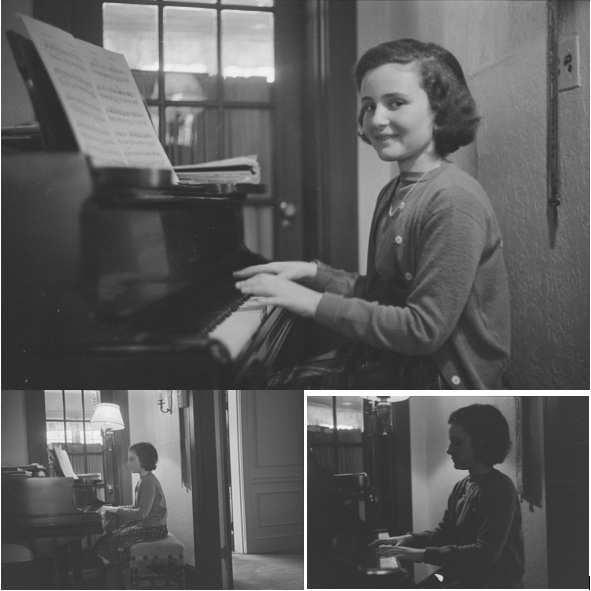 Other photographs depict groups of white-coated physicians in an auditorium and in a clinical setting. (Photographs that included patients are restricted for 80 years from the presumed date of creation). Unfortunately we don't have much additional context for these images, such as in what hospital they were taken or who the subjects are.
To browse Levine's photographs, visit the finding aid and navigate to Digital Material. From there, you can access hundreds of images.
The rest of the collection is available in the Center's Reading Room. Please contact Public Services to inquire about access.
All images are courtesy of the Samuel A. Levine papers, 1908-1994 and 2016-2017 (inclusive). H MS c448. Harvard Medical Library, Francis A. Countway Library of Medicine, Boston, Mass.