Celebrate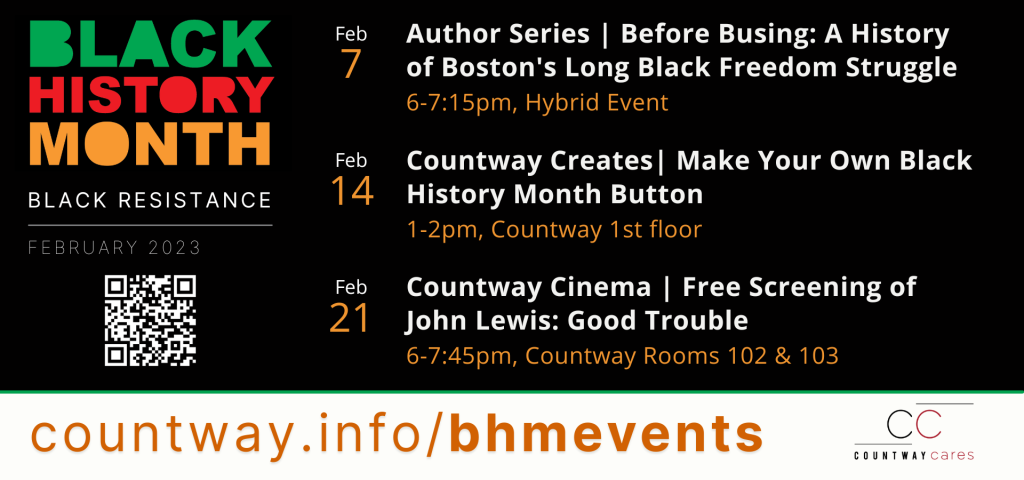 Learn
What is Black History Month?
At Countway, we know that Black History Month's importance goes beyond just a single calendar month; Black history matters year-round. While we look to highlight the stories and contributions of Black Americans every month of the year, February serves as a reminder of some of the incredible work of visionaries like Carter G. Woodson. After receiving his Ph.D. from Harvard in 1912, Dr. Woodson became known as the "father of Black history," launching Negro History Week, which later expanded into Black History Month.
Dr. Woodson, like W. E. B. Du Bois before him, believed that truth could not be denied and that reason would prevail over prejudice. His hopes to raise awareness of African Americans' contributions to civilization were realized when he and the organization he founded, the Association for the Study of Negro Life and History (now called the Association for the Study of African American Life and History or ASALH), conceived and announced Negro History Week in 1925. The event was first celebrated during a week in February 1926 that encompassed the birthdays of both Abraham Lincoln and Frederick Douglass. And in 1976, the nation's bicentennial, President Ford expanded the celebration to a full month.
"Teaching, promoting, researching, and preserving the African-American experience is just as important today as it was when Dr. Carter G. Woodson and others founded the Association for the Study of Negro Life and History in 1915."

-ASALH President, Dr. W. Marvin Dulaney
Explore
We encourage you to explore Black history, Black health topics, and works by Black authors this month and throughout the year. The books in these locations and collections at Countway can help get you started:
Do you know of a title that should be added to our collection? Let us know! Visit Ask Countway.
Watch
Peruse these options to discover films, documentaries, event recordings, and more in honor of Black History Month.
Connect
The Longwood Medical Campus is one of the most diverse locations at Harvard, with a range of affinity staff and student groups. Whether you would like to join an organization, attend events, or just talk to someone, we encourage you to peruse the list below. Connect with others and see what's happening around campus and across the university!
Office for Diversity Inclusion and Community Partnership (HMS)
This is not an exhaustive list, and we plan to actively update it throughout the year. Do you know of a group or organization that should be added to this list? Let us know! Visit Ask Countway and we will add it here.