Countway is happy to offer a variety of community events from bioinformatics courses to therapy pet visits. Please explore the classes & events calendar for upcoming events or explore the menu items for the short story dispenser, community garden, and more!
Countway Cares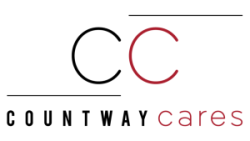 Countway Cares is our umbrella program name for all of the Countway Outreach Office's events and initiatives. It represents the library's position as a welcoming community space on campus where everyone can come together to learn, to enrich, and to renew. When you see the Countway Cares icon, you know that you are welcome. We strive to support our users as whole people, so we offer a number of therapeutic, meditative and wellness-based programming. We look forward to seeing you at one of our upcoming events!
Countway Outreach Office
The Countway Outreach Office produces many of the programs and initiatives highlighted in the menu on the left. Our charge is to support the students, staff and faculty of HMS, HSDM, and Harvard Chan from a wellness and community standpoint. To this end, we are always interested in hearing from our users about what you would like to see at Countway. Whether you are a student with an workshop idea, a department looking to co-sponsor an event, a faculty member interested in connecting with the broader Longwood Campus community, or even an outside organization looking to partner with Countway, we want to hear from you! Please contact us anytime.
Connect with Us
Follow Countway's official social media accounts for event information, resource highlights, building updates, and more. Find us on Twitter @HMSCountway, Instagram @CountwayLibrary or Facebook @CountwayLibrary. Enjoying Countway's new redesigned space? Post a selfie and tag #CountwaySelfie to share it with us!
Communications
The Countway Outreach Office manages external library communications, including social media and the Countway Communiqué newsletter, as well as all advertising inside the library building. If you would like to advertise your program or event through Countway, please refer to our communication policies.