Week 84: Reminders and New Services Available This Week
Flu Clinic
The Flu Clinic began in the Longwood area this past Tuesday and will run every Tuesday/Thursday in the NRB Lobby through November 18th (except Thursday November 11th). Appointments are required and can be done via the HUHS Patient Portal using your Harvard Key credentials. Appointments may also be made by calling (617) 495-8414 or (617) 495-2001. Please visit the flu clinic webpage or the HUHS vaccine clinic calendar for all dates, times, and additional information on how to make an appointment.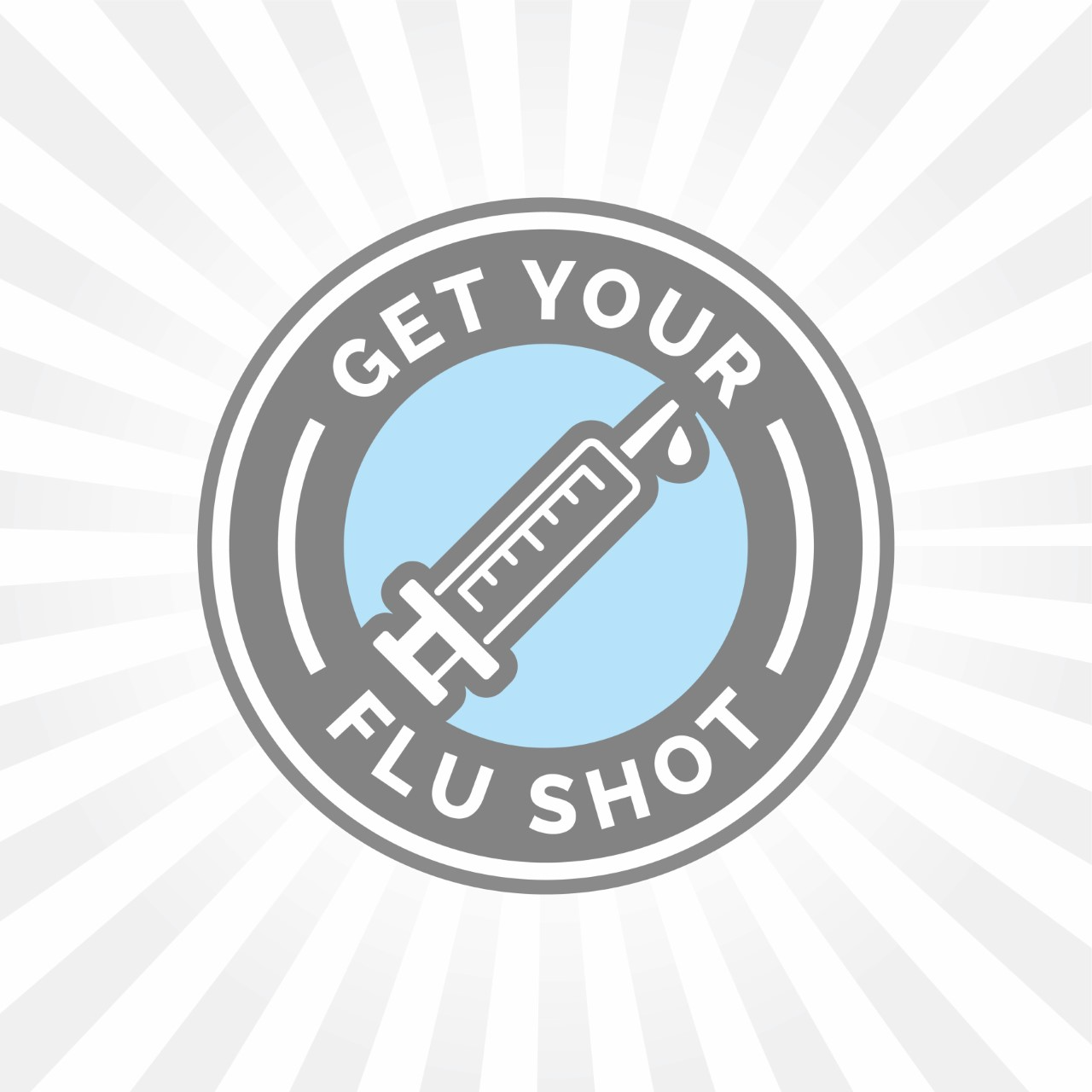 Nintendo Switch Room
The Nintendo Switch is set up and usable in Active Study Room 236. This room operates on a first come, first serve basis.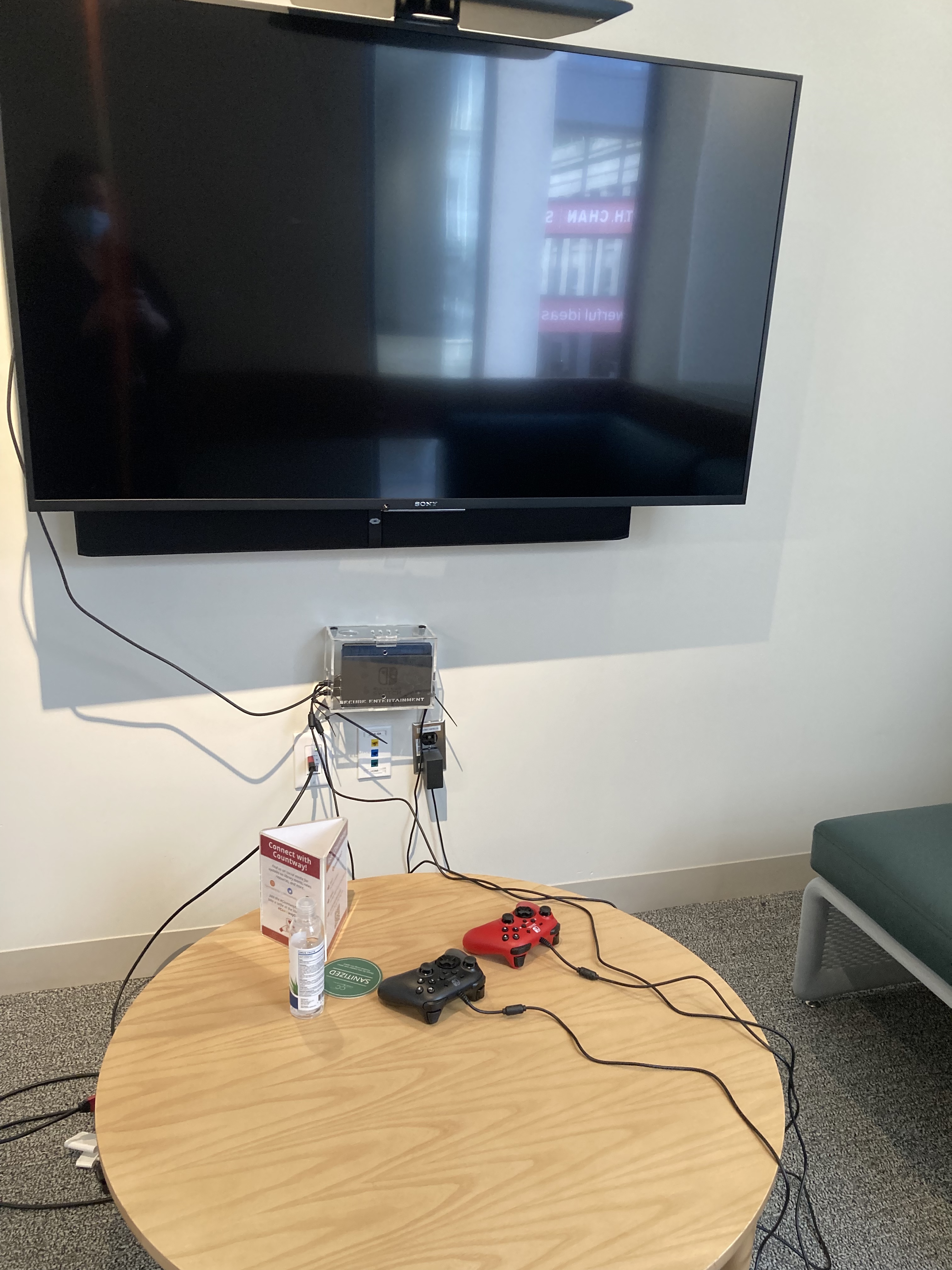 Little Free Library
Countway now has a Little Free Library located in our Huntington Ave Courtyard.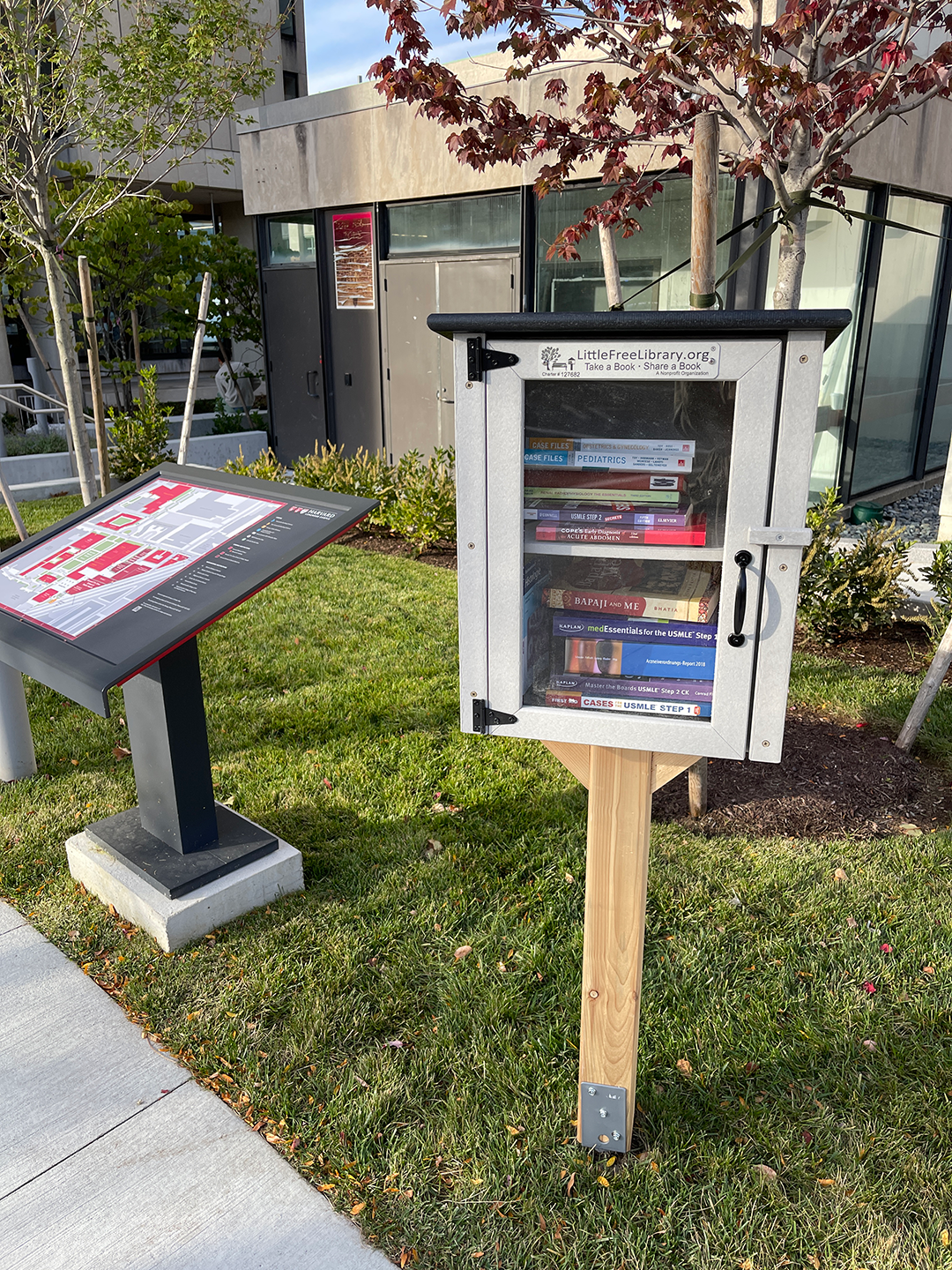 New Holiday Testing Schedule
Below are the COVID testing schedules for the holiday weeks in November and December.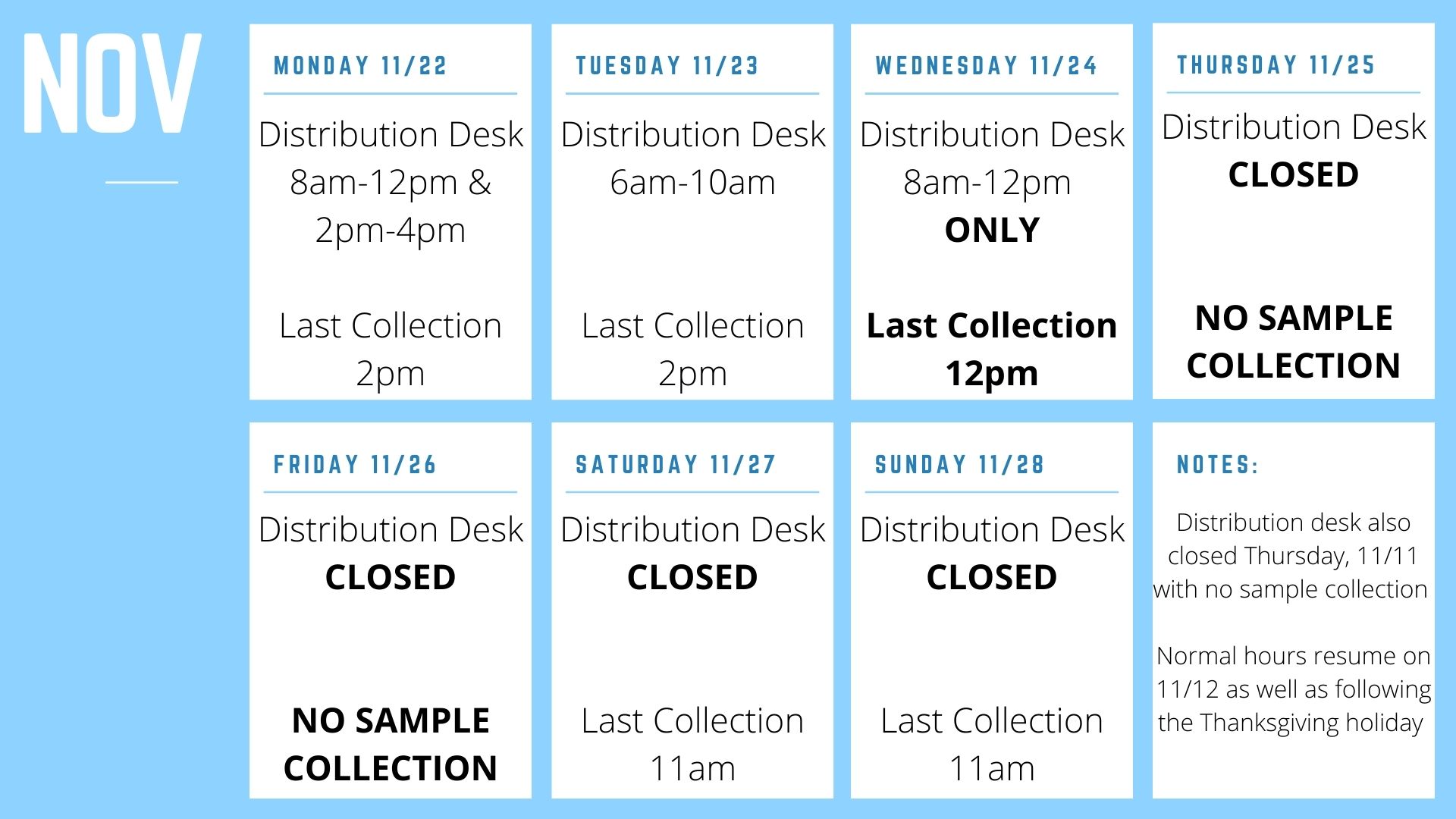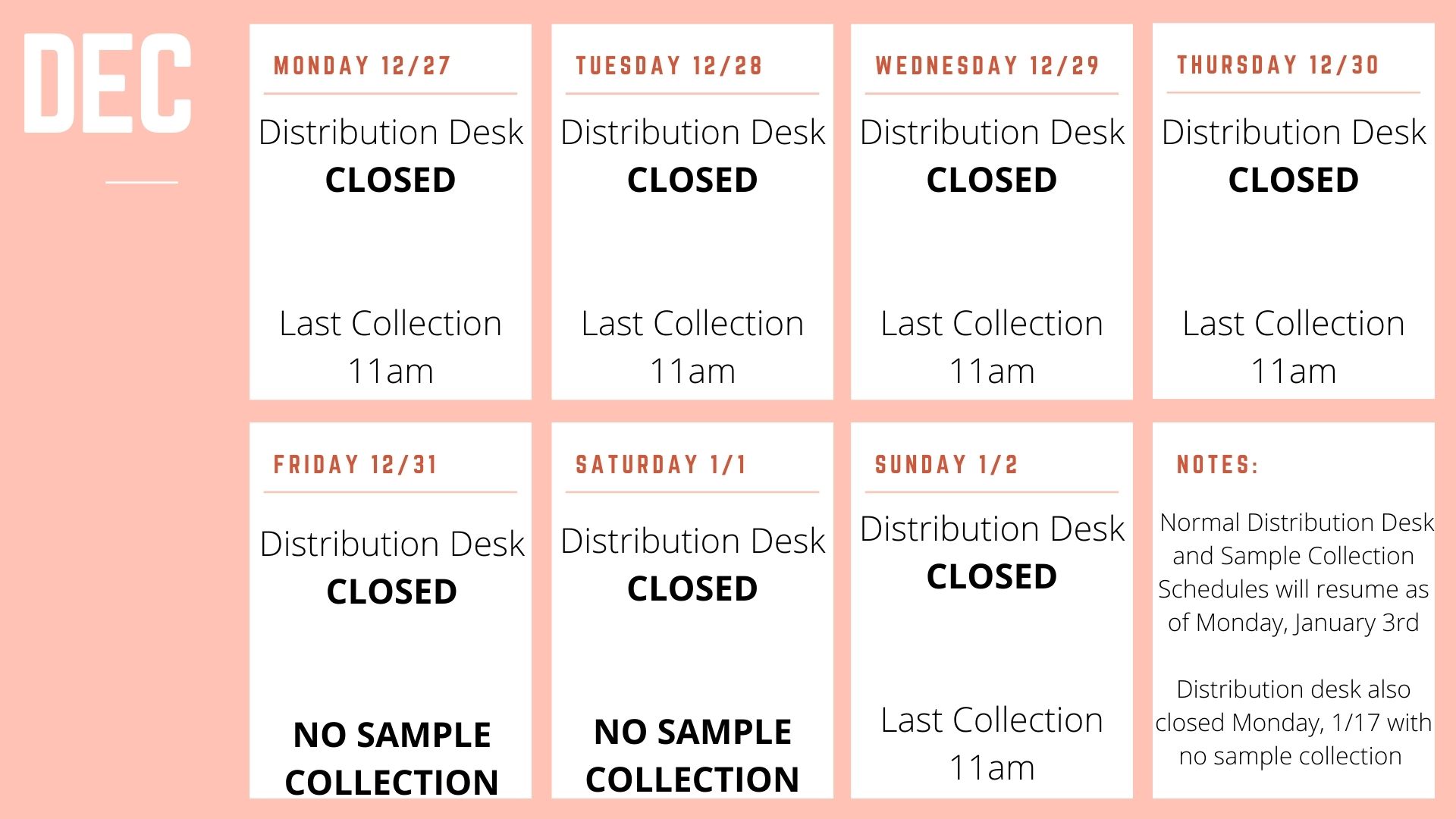 Performance Management
HMS is asking employees and managers to start working on performance goals and have them entered into the system by the holiday break. The management team is working to align the Countway strategic plan with the HMS Dean's priorities in mind. This will serve as the basis for managers and staff to work collaboratively to create their individual performance goals in alignment with the HMS performance management system process. More information to come.
New Mask Policy Updates
Countway's new mask policy that was created in conjunction with HMS Security and EH&S for when patrons do not comply with the mask wearing mandate has gone into effect this week. As a reminder, if a patron is asked more than once to put their mask back on, they will be given a policy card. If the patron is asked more than twice, the Security Supervisor will be contacted, and the individual will be asked to leave. The student's name and HUID number will be recorded and given to the appropriate school Dean, as well as members from the appropriate school council. As a reminder, the mask policy is stated below:
Masking Policy:

Harvard University continues to require masks and face coverings indoors, regardless of vaccination status. Eating indoors is permitted only in Countway Connection Café. Masks may be removed only when actively eating. Masks and face coverings are no longer required outdoors for those who have been fully vaccinated. For those not fully vaccinated, masks are required outdoors for those who cannot maintain a 6-foot distance from others. Individuals may also choose to wear masks in settings where masks are not required. Countway Safety Ambassadors monitor the library building throughout the day to ensure masking policies are adhered to. If you are in repeated violation of mask adherence more than twice in one day, you will be asked by security to leave the building and your name will be sent to COVID-19 Advisory Team (CAT) for their records.
Final Reminders
Countway Library will be closed on Thursday, November 11th in observance of Veteran's Day. The library will remain open with usual business hours (8am-9pm) on Wednesday, November 24th. The library is closed on Thursday, November 25th and Friday, November 26th for the Thanksgiving holiday.
Next Countway All-Staff meeting will take place on Tuesday, October 26th from 10:30-11:30am. Emily and Len will present on the BML Inventory Project. The next Countway Town Hall meeting will take place on Wednesday, October 27th from 1:00-2:00pm.
Elaine