Week 83: Events and New Mask Policy
Countway Community Garden Events
The Grad Fest houseplant giveaway for Harvard graduate students, co-sponsored by the Graduate Commons Program and the Harvard Graduate Council, took place Wednesday, October 13th from 12-1:30pm in the Countway Community Garden. Over 400 students attended the event, and staff and faculty from across campus also visited the garden to enjoy the music and refreshments. The Countway Outreach team served up fresh popcorn and enjoyed getting to know the students as they came through. More co-sponsored events are in the works for Spring 2022!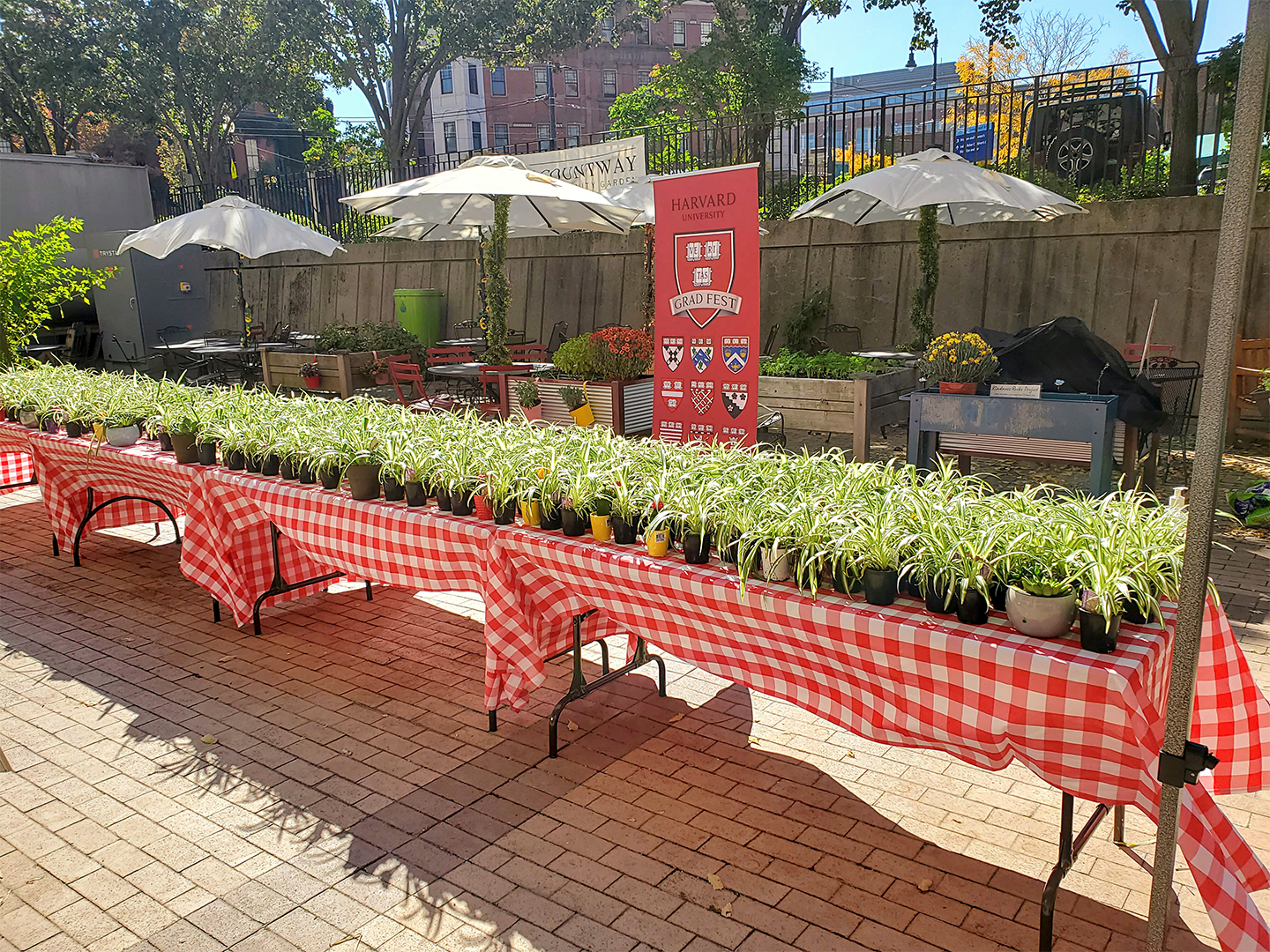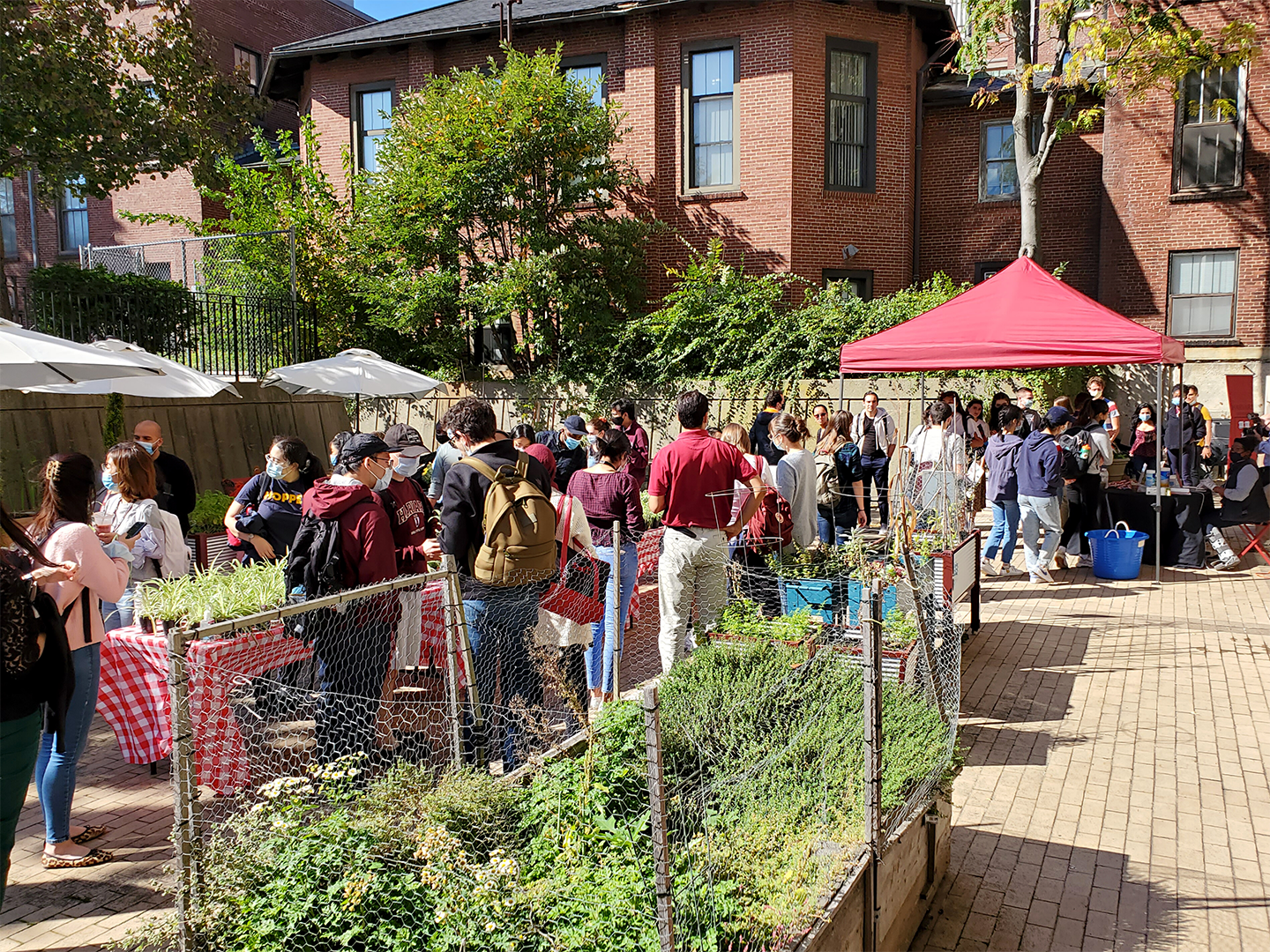 New Mask Policy
On Friday, October 15th, the Countway reopening team met with HMS Security and EH&S to discuss a policy for when patrons do not comply with the mask wearing mandate. We have seen an increase in mask wearing violations this past week, and the library is remaining vigilant in monitoring this University-wide requirement. It has been concluded that if a patron is asked more than once to put their mask back on, they will be given a policy card. If the patron is asked more than twice, the Security Supervisor will be contacted, and the individual will be asked to leave. The student's name and HUID number will be recorded and given to the appropriate school Dean, as well as members from the appropriate school council. This policy is in alignment with existing HMS policies. For example, Vanderbilt Hall follows the same procedure, and the dining halls will implement a similar policy this winter. Signage (image below) and intercom announcements have been increased throughout the library in order to remind patrons of the mask wearing requirement. Food and drink are still prohibited outside the Coop shop and inside the turnstiles. Food and drink are only allowed in the Café area. Please see below the official language of this new mask-wearing policy that will be posted and shared:
Masking Policy:

Harvard University continues to require masks and face coverings indoors, regardless of vaccination status. Eating indoors is permitted only in Countway Connection Café. Masks may be removed only when actively eating. Masks and face coverings are no longer required outdoors for those who have been fully vaccinated. For those not fully vaccinated, masks are required outdoors for those who cannot maintain a 6-foot distance from others. Individuals may also choose to wear masks in settings where masks are not required. Countway Safety Ambassadors monitor the library building throughout the day to ensure masking policies are adhered to. If you are in repeated violation of mask adherence more than twice in one day, you will be asked by security to leave the building and your name will be sent to COVID-19 Advisory Team (CAT) for their records.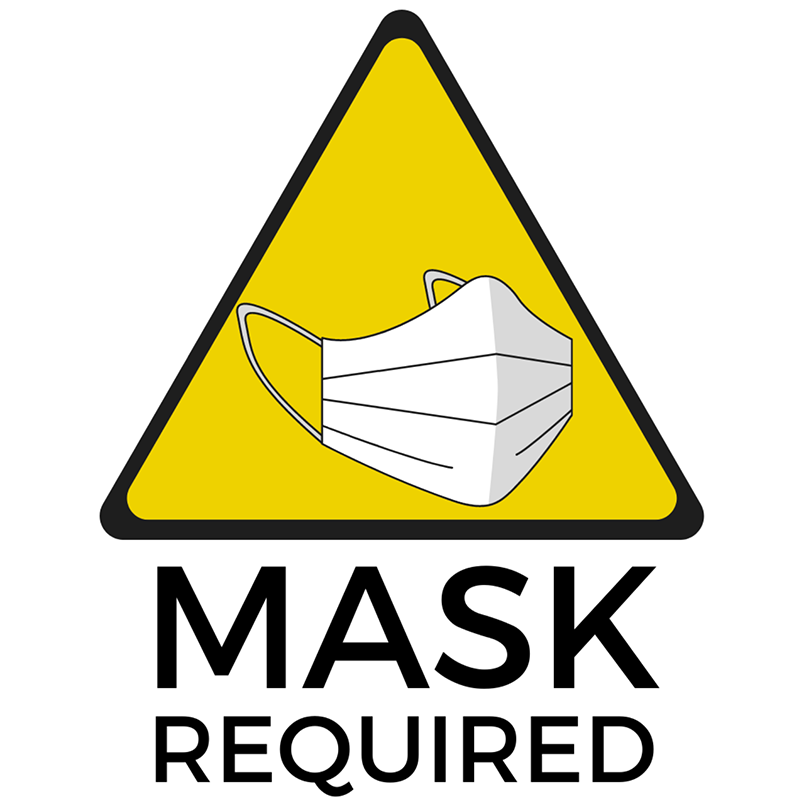 Reminders for Staff
As we approach the holidays, MJ has formed a party planning committee. If you would like to input your ideas or ways to best celebrate the holidays given the current restrictions, please reach out to her directly. We look forward to finding a safe and fun way to celebrate the end of the calendar year with you all!
The next Countway All-Staff meeting is scheduled for Tuesday, October 26th from 10:30-11:30am. Emily and Len will be giving a BML Inventory update. The next Countway Town Hall meeting is scheduled for Wednesday, October 27th 1-2pm. The mask policy explained above will be reviewed at this meeting. I look forward to seeing you all there.
Elaine