Week 74: Keeping the Library Organized in Preparation for Fall
Garden
We are happy to see the Countway Community Garden open and fully blooming. We had our first harvest with tomatoes, snap peas, and herbs. We have been able to accommodate reservations for events. As a reminder, the Countway afternoon tea party will be taking place on August 26th from 2-3 pm. All staff are invited to take a break and enjoy light snacks and refreshments in the garden.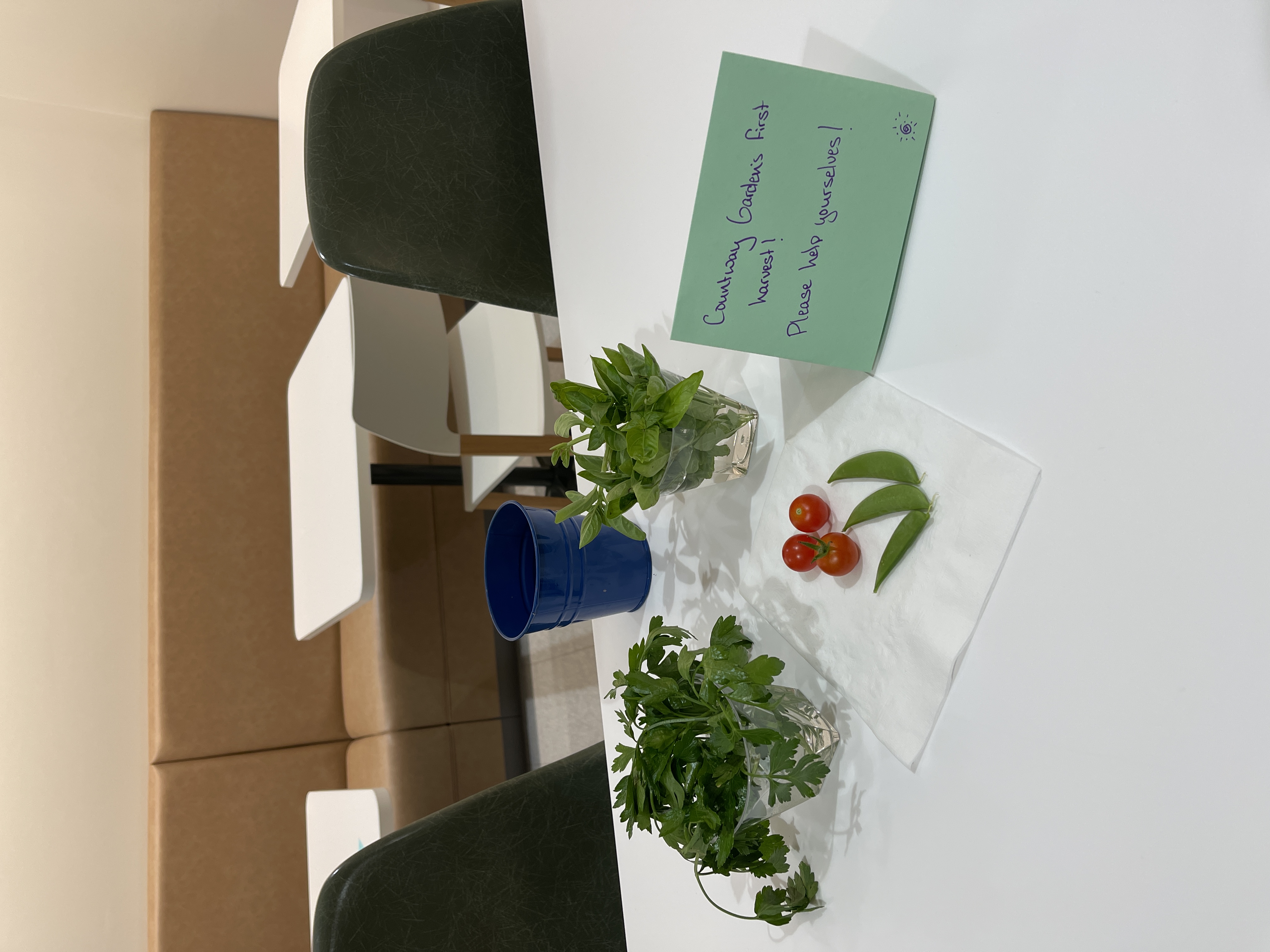 BML inventory
HD boxes have been relocated to the Access Services/CHOM suite on the 2nd floor. This ensures better workflow for the inventory project and gives the Research and Instruction area a more welcoming space. We are also working on a deep clean for room 209 as we prepare for a new R&I librarian.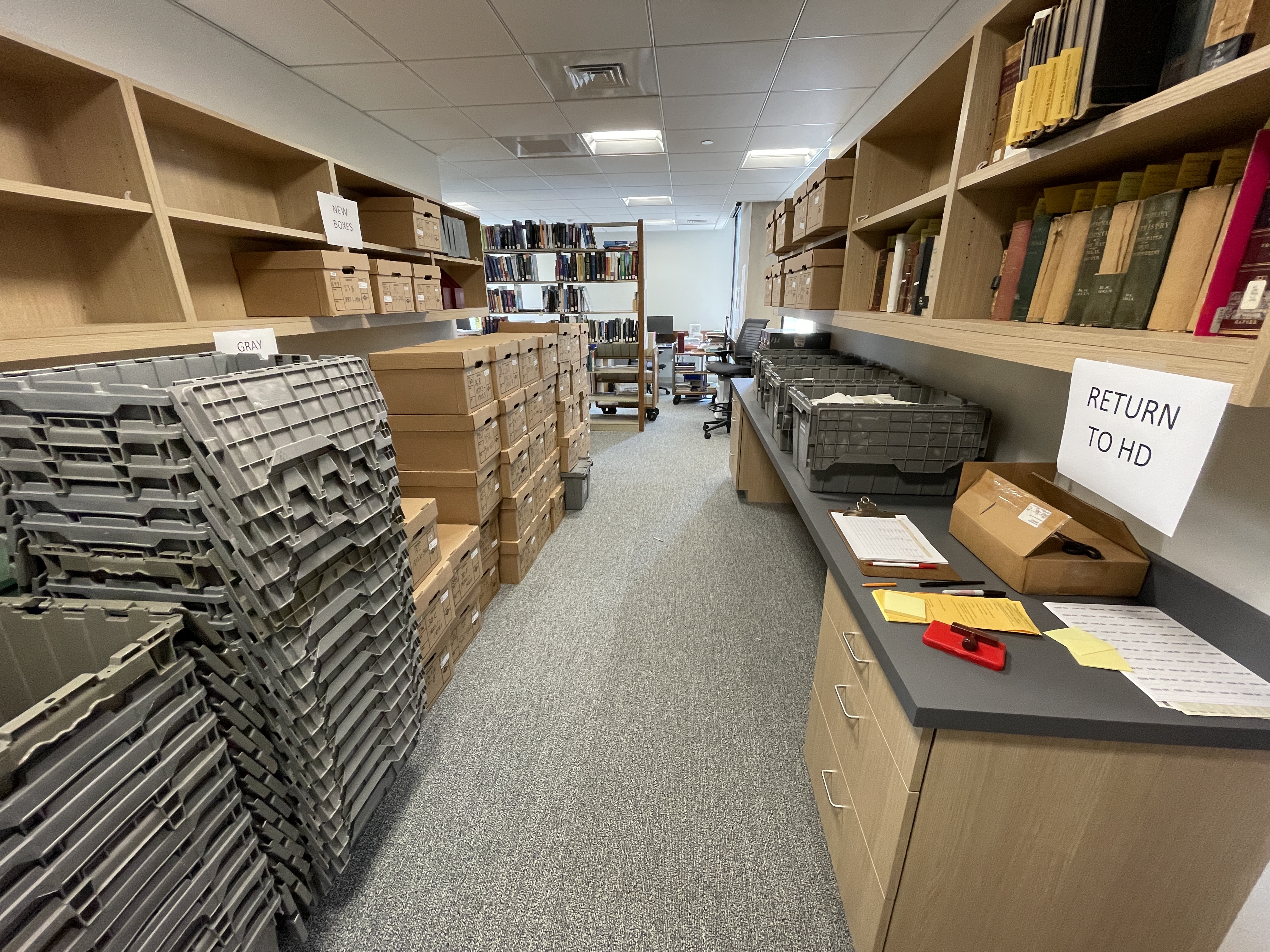 Café
We met with RA Catering to discuss progress on opening the café. While the University has not given a specific opening date for new dining services, RA Catering continues to prepare for a Fall opening. Licenses are being acquired, a position for a supervisor is being advertised, and training for service staff will be offered soon. There will be a POS system installed for grab and go food and drink items. We are thinking about the schedule for when there will be a barista onsite for specialty coffee and drinks. Stay tuned for further updates.
Vaccine status reminder
As a reminder, if you have not already uploaded your vaccine status or exemption form to HUHS, please do so as soon as possible. Below are the links for additional information and direct links to upload your vaccine documentation or exemption status.
Renovation feedback from our community
LHTs and the opening team are giving impromptu tours of the newly renovated spaces. Returning faculty, staff, and students are excited to see the library open and continue to be amazed by the many changes that have created a more welcoming atmosphere for them to do their work or study. We recently hosted representatives from the Development Office and OCER, and we are reaching out to other major HMS offices to promote the library and its offerings. We anticipate receiving more requests for formal tours of the renovated spaces this Fall. For walkthroughs and photography of the renovated spaces, let Luciana know so we can make the appropriate arrangements.
The next Countway Town Hall meeting is scheduled for August 17th 1-2 pm.
Elaine