Week 70: New and Returning Faces at Countway
We are happy to welcome back the BiblioTemps crew: Anne Moore (supervisor), Robin Feinland, Sally Barkan, Tera Ellefson, and Steve Walker. They returned onsite this week, resuming the BML inventory project. We are on track to finish the inventory in September.
We have hired four additional LHTs and student workers for the concierge service and to assist in ambassador roles. They will be joining Nikki Korodi, Allison Wood, Andrei Martin, and Anne Moore. All LHTs work up to 14 hours per week including nights and weekends, and they also relieve staff during the day. We will be resuming regular hours the week of August 2nd so it is important to have our LHTs trained. Join me in welcoming: Jennifer Ronca, Annika Maas, Tish Albro, and Bernadette Benman. Please find their pictures and bios below.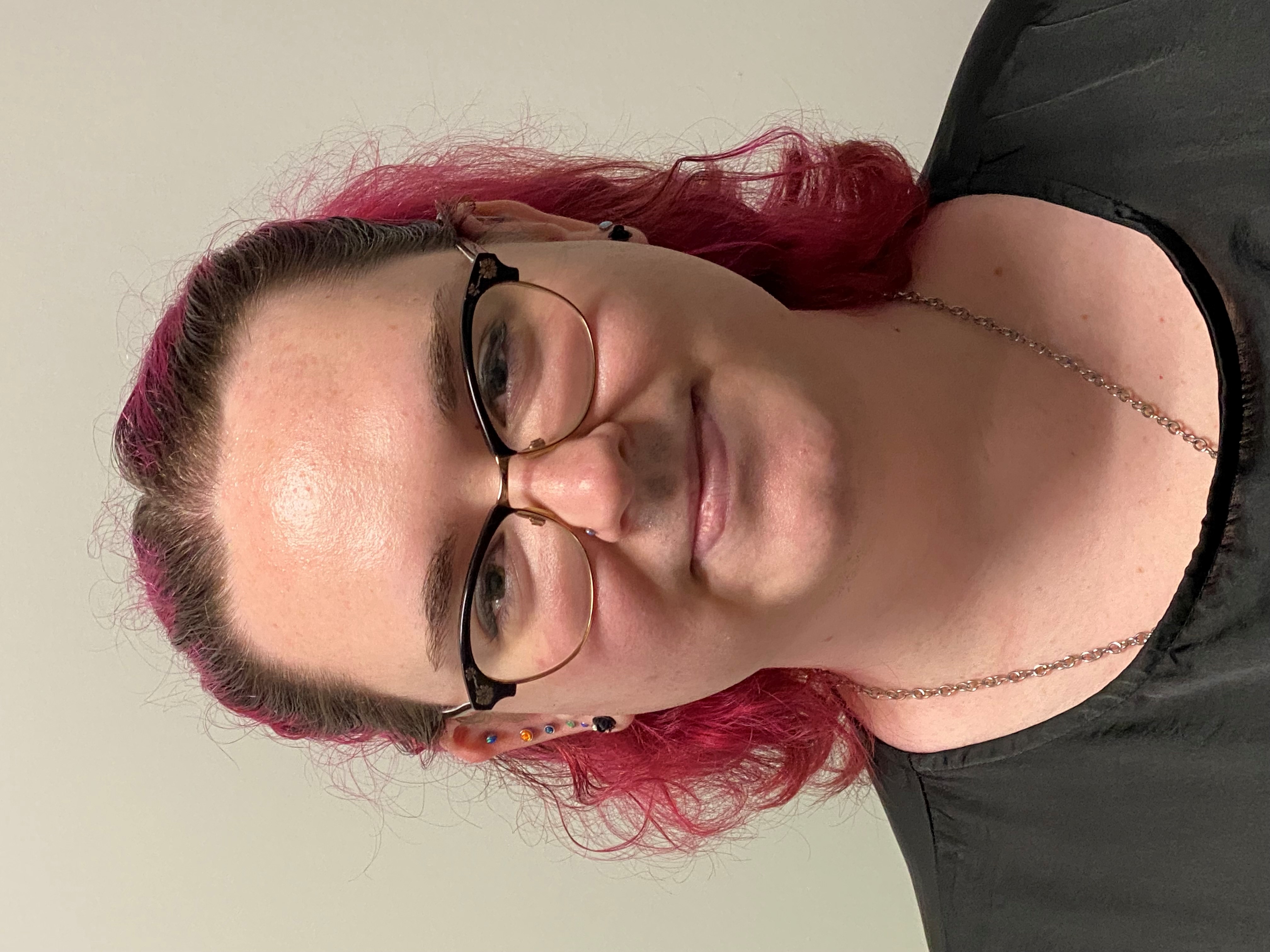 I am Tish Albro, I am a graduate student at Simmons University. I am studying Library and Information Science, focusing on Cultural Heritage. I use she/her/hers pronouns and I change my hair color a lot (currently it is pink!).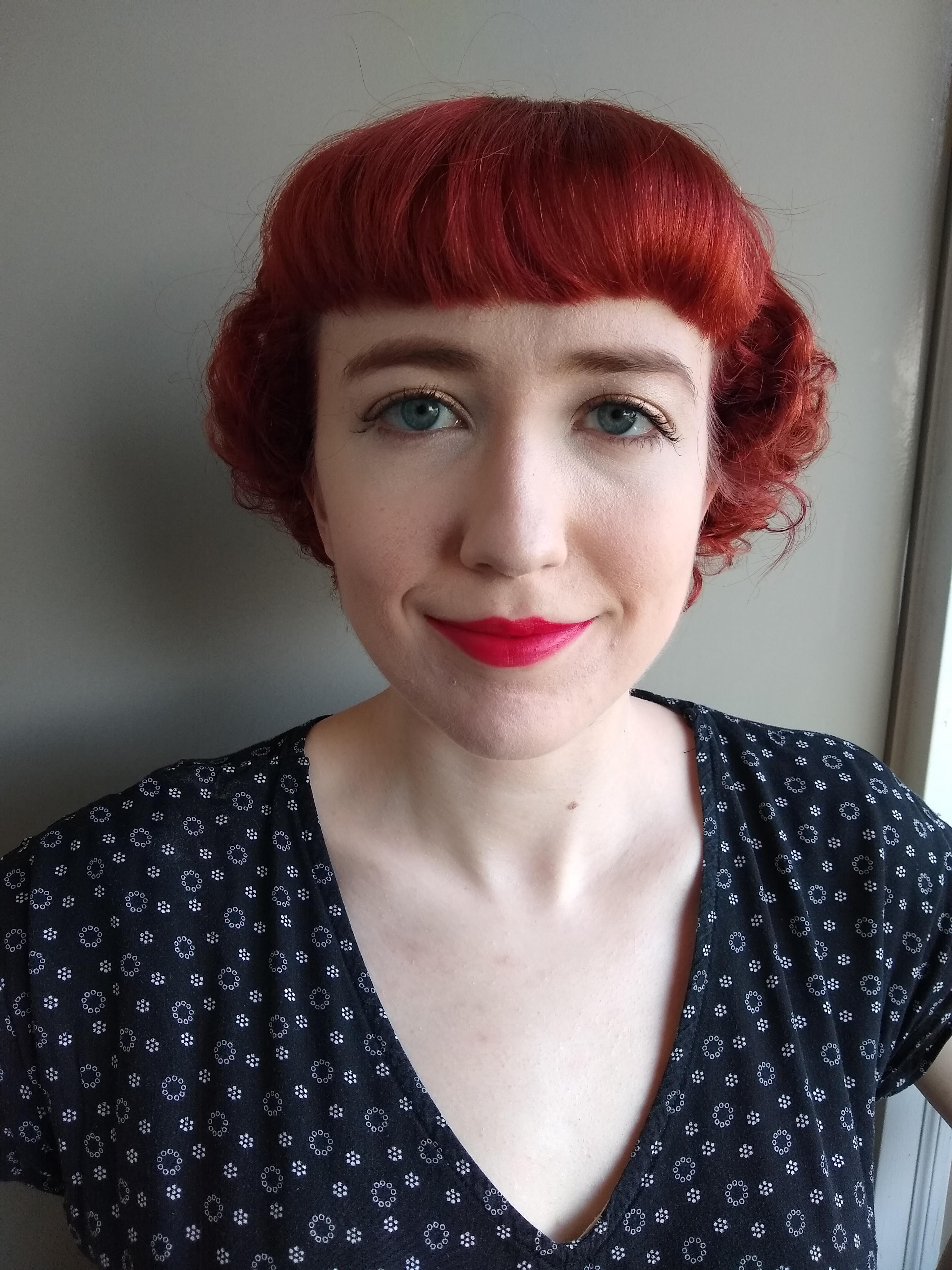 Bernadette Benman, Simmons Grad 2019
I've been working in libraries for years, and I have my Master's in Library and Information Science from Simmons University. I've worked in both public and academic libraries. I'm drawn to reference work, but I've also worked in document delivery, interlibrary loan, and providing frontline circulation services.
Annika Maas is a rising senior student at Northeastern University pursuing a bachelor's in Biomedical Engineering and a minor in Global Social Entrepreneurship. Northeastern has a co-op program that enables its students to gain professional experience while completing their degree. Thus, Annika comes to Countway with 2+ years of experience in both the medical device industry and pharmaceutical industry. In her free time, she loves to exercise (hiking, running, yoga, spin classes), cook, and read. One fun fact is that she completed the Mt. Everest Base Camp trek in 2018 with her mom!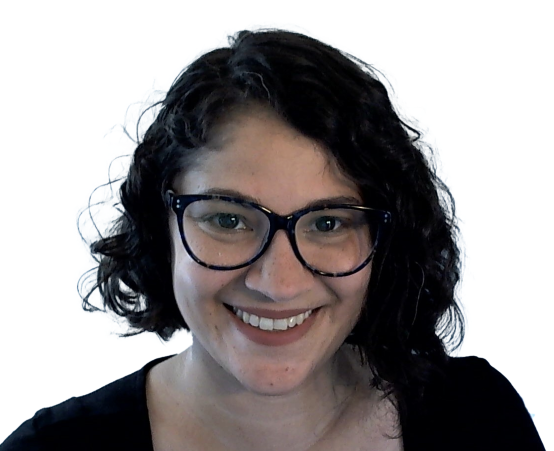 My name is Jennifer Ronca and I am an LIS student at Simmons University graduating in December 2021. I am in the Information Science & Technology Concentration and am interested in academic librarianship and digital libraries. I grew up in upstate New York and moved to Massachusetts from Texas in 2019. Happy to see snow again! I enjoy reading, hiking, skiing, photography, gaming, and knitting.
Welcome back to our Access Services Team: Erika, Beth, and Keith. Mike is permanently reassigned to the Law Library. In addition to staffing the concierge desk, Access is responsible for Grab and Go, reserves, triaging LibAnswers, re-shelving, and filling requests for interlibrary loan and document delivery.
We continue to prepare for the academic year with expanded services and a full complement of onsite staffing. Our remote work plan also goes into effect the week of August 2nd. If you have questions about your schedule, please contact your supervisor. As a reminder, please upload your vaccine card to the University Health Services portal. If you do not feel well, stay home. Testing continues to be required for employees working more than four hours a week. Masks are still required to be worn inside Countway. I will keep you up to date with any other policy changes as we return to a more robust campus. Tune into the next Countway Town Hall meeting on Tuesday, July 20th 1-2 pm.
Elaine