Holiday Gift Giving Season
If you would like to contribute to the gift, please stop by MJ's office any time before Friday, December 8th. There is a collection box (the sign says Holiday Giving Box) along with small envelopes for you to use to give your donation.
Longwood Campus Season of Giving 2023
Collection boxes will be in Countway Library
Food Drive: November 6th through the 17th

Pick-up date might be November 20th

Toy Drive: November 27th through December 8th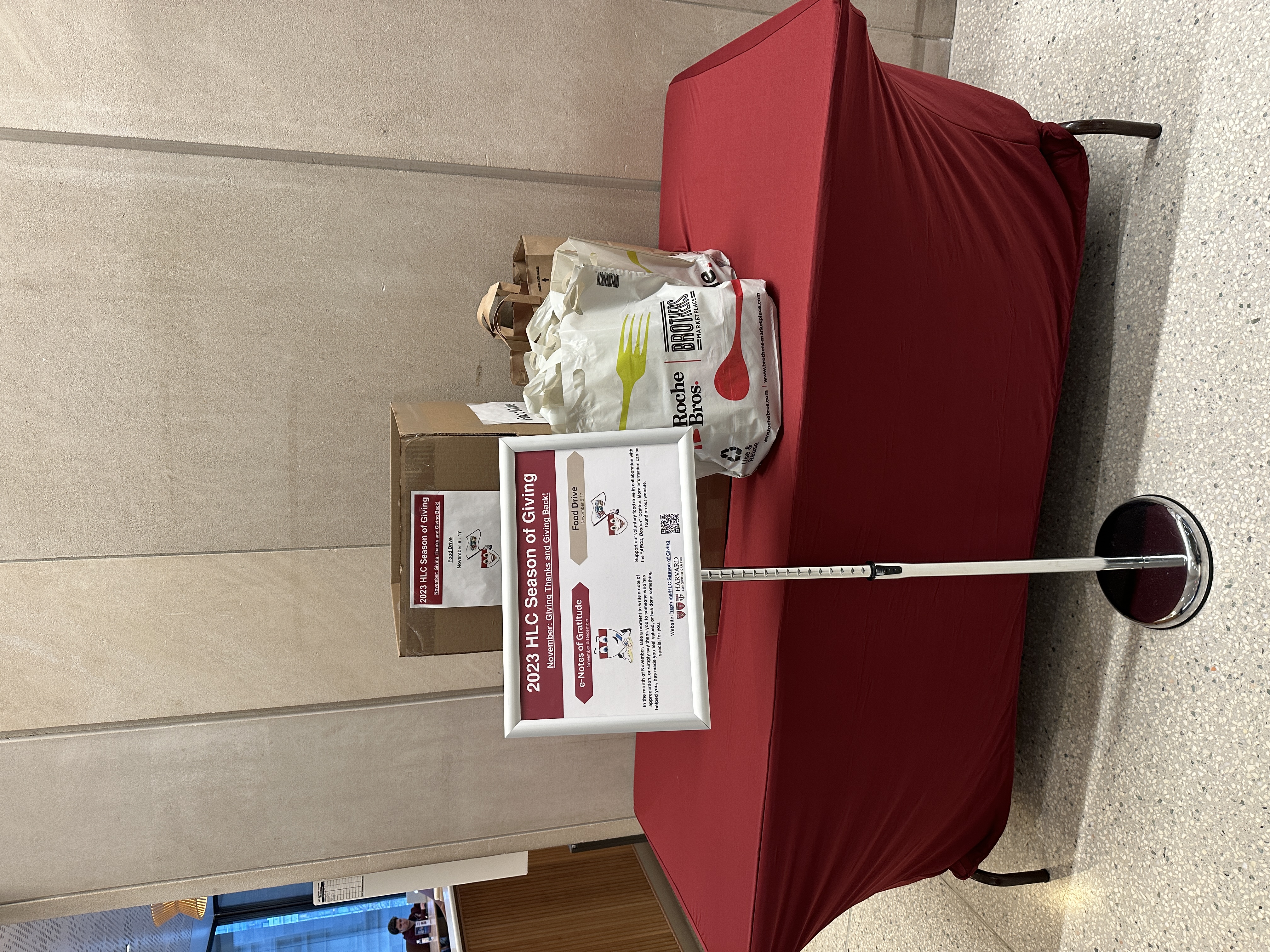 Countway All-Staff Yoga
Contact Luciana if you are interested in joining a yoga/meditation practice on any of the remaining Tuesdays in the semester from 1-2pm on the 5th floor.
Upcoming Meetings
Next Countway Strategic Planning Meeting
with Maureen Sullivan, topic: Implementation of the Strategic Plan Wednesday, November 29th 12:00 to 2:00pm Classrooms 102/103, lunch will be served
Next Countway Town Hall Meeting
Wednesday, January 10th 1:00 to 2:00pm Classrooms 102/103
Next Countway All-Staff Meeting
Wednesday, January 24th 1:00 to 2:00pm Classrooms 102/103
Below is the schedule for the upcoming all-staff meetings. If you wish to join the schedule for future dates, please reach out to MJ to be placed on the list of presenters.
January 24th – Emergency preparedness
February 28th – Outreach Team
Upcoming Holidays
Thursday, November 23rd Thanksgiving
Friday, November 24th (Observed Holiday)
Friday, December 22nd – January 1st Winter Recess
* The library will be closed on these dates. The library will remain open with usual hours and Security/Info Desk/LHTs staffing the weekend after Thanksgiving.
Have a nice weekend!
Elaine