Week 119: Countway News and Updates
Security Updates
Last week we talked with Security and decided to hold off on opening 24/7 until after the L1 renovation. With respect to opening to the public, we will continue to have conversations about a gradual, limited public access policy. Start date is TBD. We will also be discussing extending hours during exams, with staff leaving at normal closing hours and Security being present until 11pm. We are scheduling regular meetings with Security to discuss these issues, and we will include updates when we receive them at upcoming Town Halls.
For the White Coat Ceremony next Friday, August 5th, the library will be open to students and their guests. Security will allow individuals to visit the library as long as they are accompanied by a student. We are excited to welcome students and their visitors to the library as they embark on their new journey at HMS.
Information Desk Working Group Update
I am pleased to announce that we will begin staffing the Information Desk on August 15th! Initially, staff representing Access, Collections, Outreach, and Research and Instruction will staff the desk. They will have opportunities to share their subject expertise and knowledge of the library directly with users while broadening patron awareness of the breadth of services and collections available to support their research and learning. The desk will be staffed six days a week and all staff are welcome to spend time at the desk. Additionally, the working group is finalizing a proposal for a program of showcases that will further enhance the in-person experience. I want to thank the working group for developing a proposal that re-envisions the information desk and focuses on our patrons.
The desk will be staffed on the following days and times:
Sunday: 12pm-7:30pm
Monday: 10am-4pm
Tuesday: 10am-8pm
Wednesday: 10pm-4pm
Thursday: 10am-4pm
Friday: 10am-4pm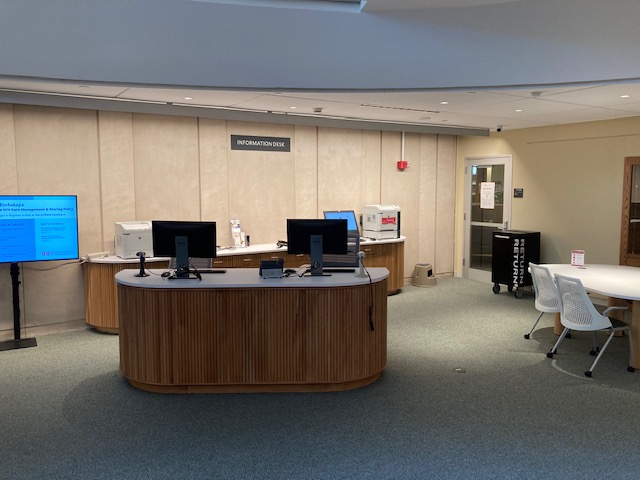 Charlotte Lellman
Countway Library is pleased to announce that Charlotte Lellman has been hired as the Center for the History of Medicine's new Collections Services Archivist (CSA). As the CSA, Charlotte will assume the leadership for the Center's innovative cataloging and descriptive program, which establishes physical and intellectual control over the Center's internationally renowned holdings, from accession through final processing, description, and digitization. Her first day is August 1.
Charlotte joined the Center for the History of Medicine in 2019 as Processing Archivist after working as an Archival Processing Assistant at The Mary Baker Eddy Library. In her role as Processing Archivist, Charlotte has opened to research the David Dickinson Potter papers and the Samuel A. Levine papers, worked with Harvard special collections and archives colleagues to advance EDIBA efforts, and is helping build guidance for how Harvard's special collections and archives describe born-digital collections. Notably, Charlotte spearheaded the development of the Center's Guidelines for Inclusive and Conscientious Description, which has been widely disseminated and cited.
Charlotte's Harvard service includes the SPARC Shared Descriptive Practices Working Group's Born Digital Description Task Force and the SPARC EDIBA Working Group; she is also the co-convener of Harvard University Library's Archives Discussion Group. Outside of Harvard, Charlotte serves as the editor of the N​ew England A​rchivists' Newsletter.
Charlotte holds a M.S. in Library and Information Science from Simmons College. While a graduate student, she worked on a wet specimens data entry project for the Center's Warren Anatomical Museum and later completed a processing internship under the guidance of Jessica Sedgwick. Charlotte also holds a B. A. in French Language and Literature from Haverford College.
Please join us in congratulating Charlotte on her new role!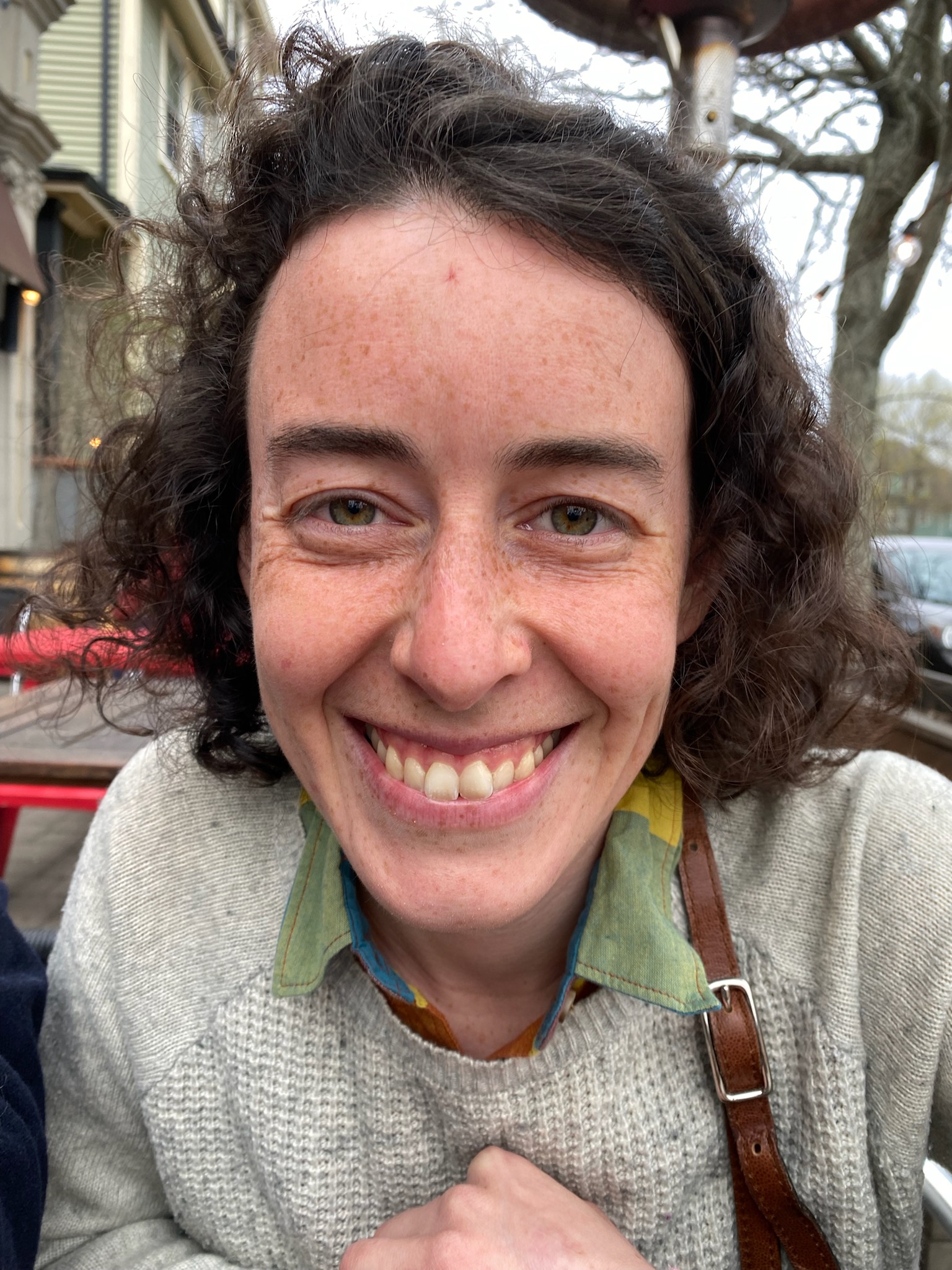 Countway Resource Fair
As you know, we're bringing back our Countway Resource Fair this year (back by popular demand!). It's scheduled for Thursday September 15th, from 11am-6pm. You can find more detailed information about the event on the Resource Fair webpage.
We're expecting a few hundred attendees from around campus (mostly students, but some staff and faculty as well), and we would like to show off everything that's great about Countway, so would really love to have representation from every Countway department at the event. We've set aside a table for each department, and we are hoping they can all be staffed throughout the day to connect with attendees and answer questions about your team's particular resources. The Outreach Office be in touch over the next few weeks with more details, but I wanted to make sure this was on everyone's radar for now.
This will also be a great opportunity to get your department's informational materials and swag into people's hands, and Yasmina would be happy to help you with this! Please let her know if you would like a hand updating your department's handouts or creating new ones (postcards, brochures, shortened links, QR codes, etc.).
A few other details about the event:
There will be food! (pizza served in the L1 atrium)
The exhibitor tables will all be located on the first floor
We're creating a demo schedule (let me know if you would like to offer a 10-15-minute demo of some of your department's services)
Weather-permitting, we may expand into the garden (popcorn, pet therapy, etc.)
We will be handing out branded tote bags and other Countway swag to attendees at the entrance (let me know if you'd like help ordering swag for your own department)
Feel free to reach out to the Countway Outreach Office anytime with questions. This will be a great showcase event for Countway.
Stay tuned for more updates as we approach the Fall semester!
Elaine