Week 118: Countway Happenings
Glass wall
Last week, one of the glass panels located on the wall entering the Russell Reading Room shattered. Security, Facilities, and Engineering and Construction were contacted immediately and came onsite to assess the situation. The cause of this is still under investigation, but Wescor has removed the shattered panel from the wall as we wait for next steps. Images below.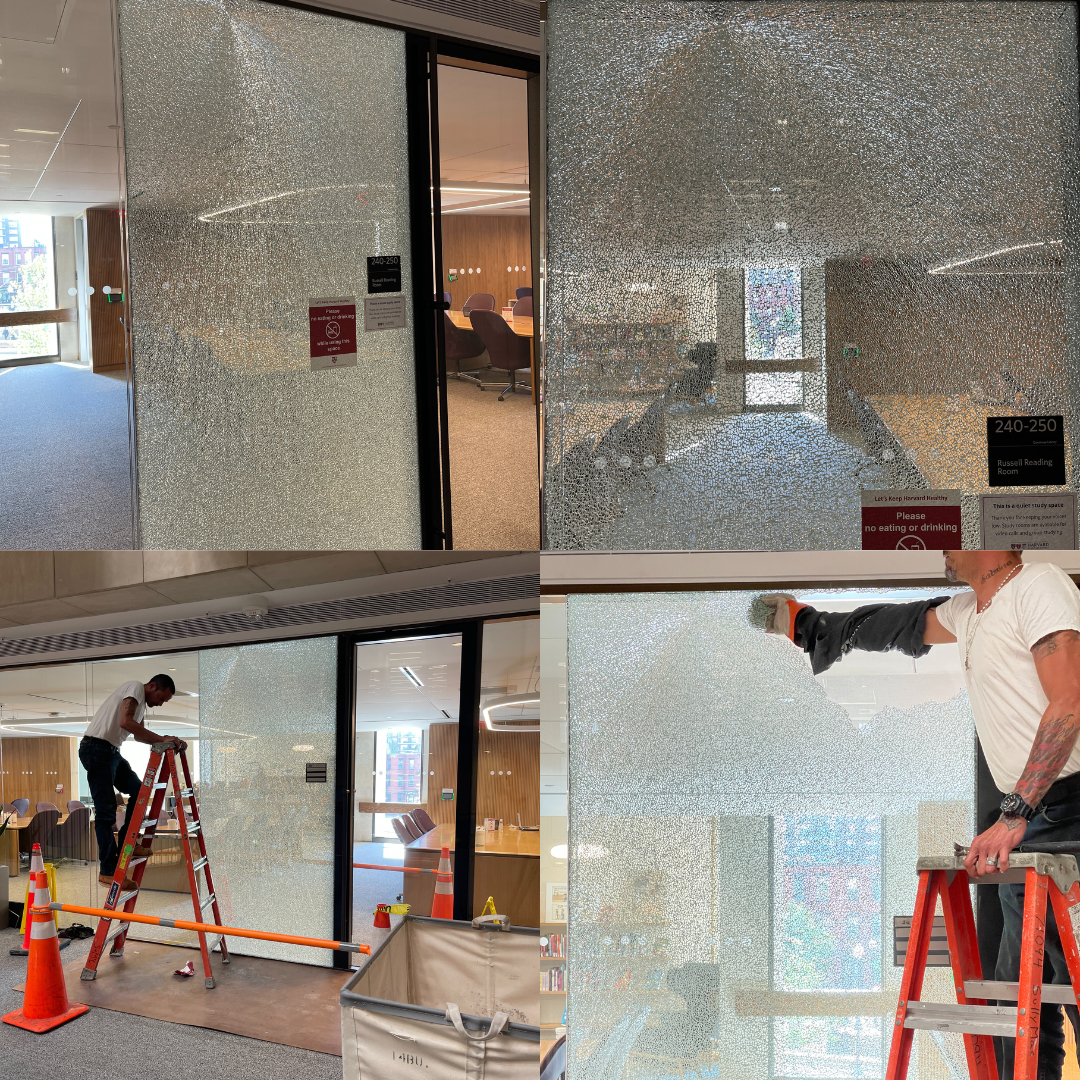 Recruitment
We will be hiring a temporary half time librarian to help fill some of the research gaps now that Michelle is leaving. We are also recruiting for an Information Desk Coordinator that will report to Meredith. Next week's message will highlight the Information Desk, stay tuned.
Farewell Party for Michelle Bass
Last week we wished Michelle well wishes as she embarks on her new journey to Philly. Michelle has done exceptional work for Countway. Michelle and Norman will be greatly missed.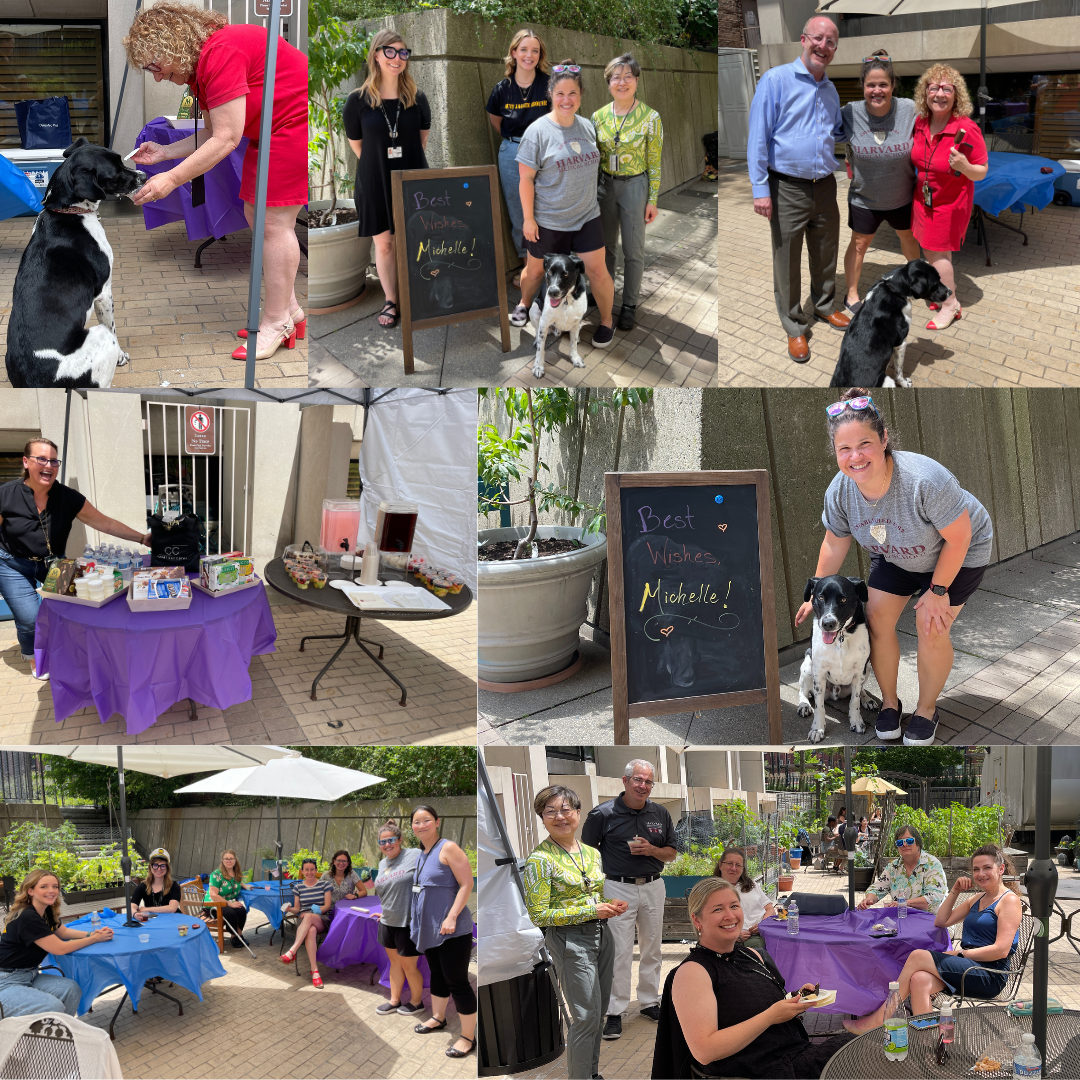 New R&I Librarians
I am excited to introduce two new Research and Instruction librarians to Countway. Please join me in welcoming Carrie Wade and Jenna Lepczyk. Please see below their pictures and bios.
Carrie Wade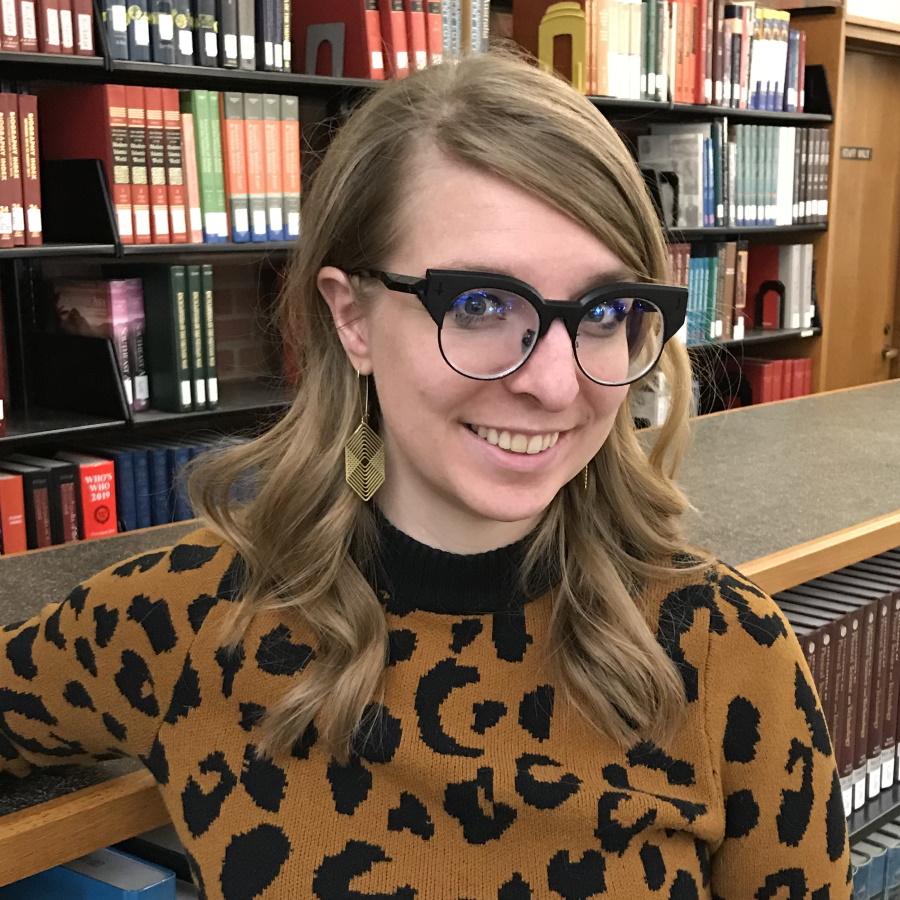 Carrie Wade serves as a Liaison to the Harvard TH Chan School of Public Health and specializes in instructional support and literature searching for Public Health. She has nearly a decade of experience in academic and health libraries in Missouri, Iowa, and Wisconsin helping researchers in Nursing and Allied Health fields and collaborating with faculty to integrate information skills into a variety of curriculum. Her favorite part of working with researchers is connecting them with skills, tools, and materials to successfully accomplish their goals.
Jenna Lepczyk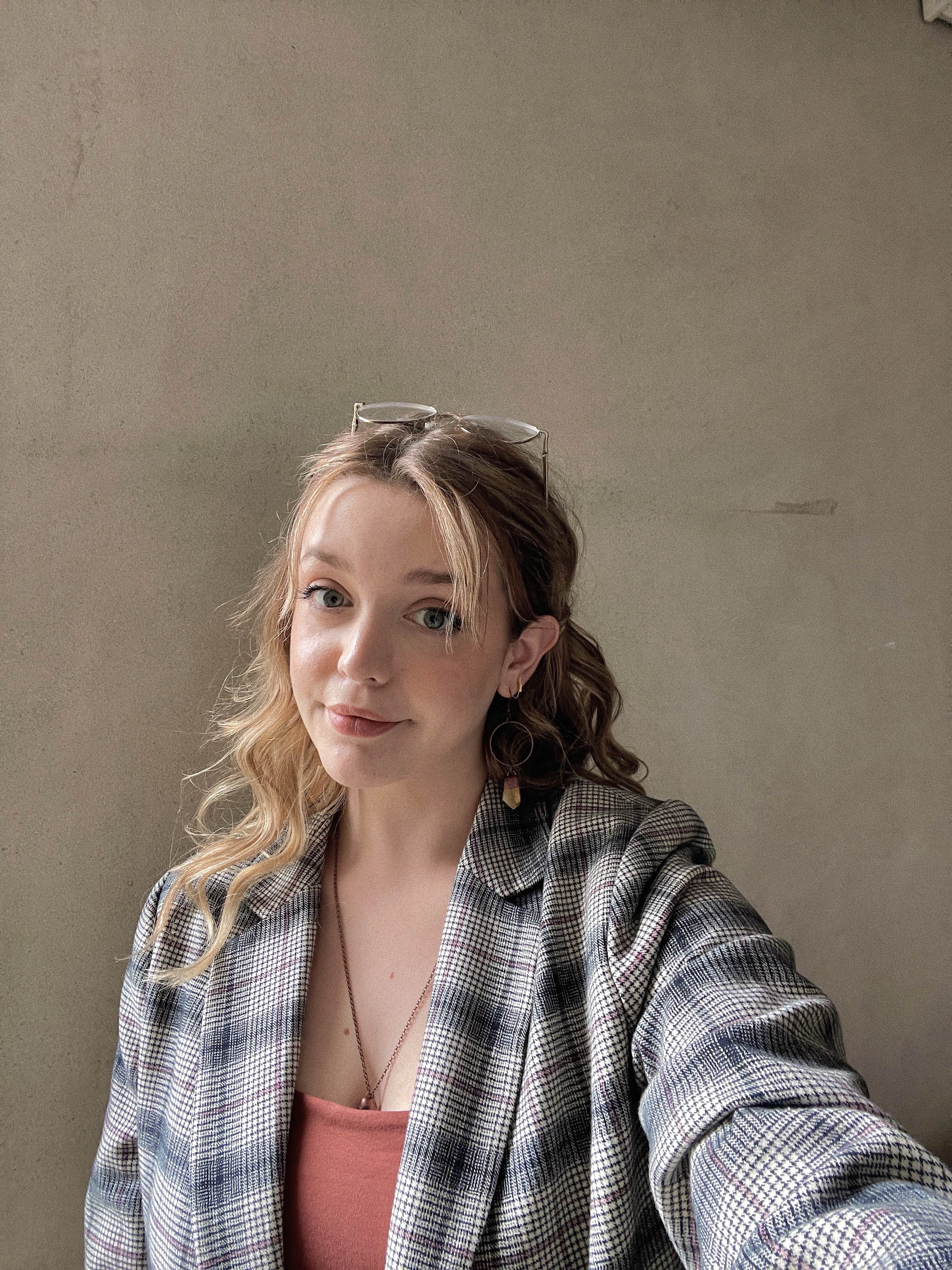 Jenna began her career in medical libraries as Health Sciences Intern at Duquesne University and earned her ALA-accredited MLIS from the University of Pittsburgh's School of Computing and Information. She loves to learn and hopes to continue building her competencies, utilizing every opportunity she can! She also cares for a senior cat, Chili, two snakes, and a ton of houseplants (which she is happy to ramble on about). 
Staff Meetings
The focus of staff meetings is to highlight individual staff or departmental staff initiatives. Staff meetings are once a month, in person, on Wednesdays. Here is the schedule for the fall semester:
August 24th—Scott Lapinski regarding Scholarly Communications
September 28th—Dominic Hall and Scott Podolsky regarding the slavery report and human remains report
October 26th—Len Levin and Matthew Noe regarding Collections Inventory
November 23rd—Spruill Harder and Meredith Solomon regarding the new Information Desk
December—Holiday party!
White Coat Ceremony
The HMS White Coat Ceremony will be on Friday, August 5th. Please anticipate an increase in visitors at the library throughout the weekend as students will have their families and friends celebrating the start of their new journey.
Enjoy the last few weeks of July and stay cool!
Elaine