Native American Heritage Month: Addressing Health Disparities
"I grew up experiencing and witnessing firsthand the health disparities we talk about in Medical School, and I know that invisibility in the field of health care can be life or death for my people." - Victor Lopez-Carmen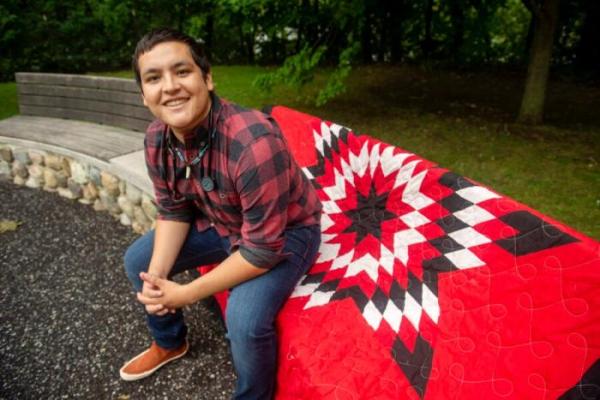 Victor Lopez-Carmen is the 2021 recipient of the Herbert W. Nickens Medical Student Scholarship. This Scholarship is awarded to five outstanding third-year medical students who exhibit leadership in their efforts to eliminate inequities in medical education and health care. As recipients of this prestigious scholarship, the students display leadership initiatives in addressing educational, societal, and health care needs of racial and ethnic minorities.
Victor is the first Native American at Harvard Medical School to ever be awarded this scholarship. Victor is a member of the Crow Creek Sioux tribe and is the first in his tribal nation to attend medical school. His principles guide his fight against inequities in medical education and health care but it's his passion, commitment and leadership that bring the issues of healthcare inconsistencies to the forefront.
"As co-president of the Native American Health Organization at the Medical School, Lopez-Carmen developed teaching modules on Indigenous health for first- and third-year students, filling an obvious and intractable void in the HMS curriculum," said Andrea Ewing Reid, associate dean of student and multicultural affairs and director of the Office of Recruitment and Multicultural Affairs at HMS. "His work on behalf of Indigenous communities is unparalleled among medical students, as is his unwavering commitment to continue that work after Medical School."
Countway Library recognizes and honors the work that Victor has been doing to promote Indigenous health, Indigenous rights, and inclusion in medical education.