National Stress Awareness Month
April brings the blooms of spring and a promise of renewal. It's also National Stress Awareness Month, and we think it's important to take a moment to reflect on what that means. April may be coming to a close, but it's never too late to broaden your awareness of stress and to seek out ways to address and manage it whenever possible.
Sponsored by The Health Resource Network (HRN), National Stress Awareness Month is an annual campaign that began in 1992 and has taken place every April since.
As library resource and research professionals who support the medical, dental and public health fields, we have evidence-based knowledge that stress impacts everyone. Its effects are varied and far-reaching and touch each of us differently. Stress can change our behaviors and influence our interactions with others. And sometimes we get so used to dealing with it that it's hard to recognize it in ourselves. Countway Library has committed to keeping our community informed on policies and protocols to keep everyone safe. However, even with the outreach communication and assurances, our efforts to inform and comfort cannot eradicate the fallout from stress-related issues. But we can talk about it and offer a safe forum for discussion. Ignoring stress can cause significant health issues.
Know the signs of stress: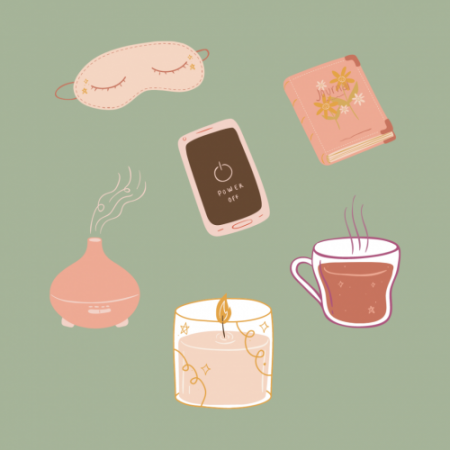 Physical: headaches, sickness, indigestion
Mental: irritable, inflexible, short-tempered
Emotional: anxious, fearful, angry, frustrated, sad
Behavioral: sleep problems, substance abuse (food, alcohol, drugs)
The past year has been one of the most stressful in our lifetimes. COVID-19 has pushed our collective stress limit to a new level. It has challenged us to stay centered and productive in our school, work and family lives. And that's been hard on our physical and mental health. With vaccines rolling out, there's a sense of hope that life will return to some semblance of normal. But no one knows for sure what the 'new normal' will look like. There's uncertainty in conjuring the future. How the new policies and regulations will affect our jobs, (yes, being a student is a job), lives and families is another stress that should not be discounted. We want to encourage our community to recognize the signs of stress and seek out support.
Countway cares about our community and has been here for our users along the way. Longwood Medical Campus has announced that all students will be returning in person in the fall of 2021.  Having our community hub thriving again is our goal. Look for both individual and group study sessions, the return of some programs/events and social areas for in-person conversations. These will bring back a sense of much needed normalcy, routine and connection.
We believe the needs of our community come first. We will continue to be flexible as we revamp policies and protocols. Our goal is to provide a caring place of community to help reduce your stress.
Rely on our Resource and Access database. Attend online Research and Educational services and classes. Work with our Information & Resource Specialists. Countway cares about your transition from studying and working from home to being on campus.
Countway Cares…Welcome Home.
To learn more about stress and how to manage your symptoms, here are a few links: