The month of May is a time of transition for students no matter where they are in their educational process. May is the springboard… either into another year of education or embracing graduation and with this milestone, the anticipation and anxiety of a first job, a residency or another path. It can be a month fraught with nagging self-reflection. Am I where I want to be? Have I made the right choices? For some it is a smooth evolution, but for others it can be a stressful juncture that stirs up trepidation. We're here to validate the morass of conflicting feelings. Change is almost always stressful, but it can also be invigorating and empowering.
The pandemic has been tough on students everywhere. With the pivot to Zoom and online learning, many students have felt less supported and more frustrated. The shift in learning process has made it difficult to have spontaneous interactions and in-the-moment chats with fellow students or educators. Missed and delayed opportunities have brought a bit more chaos into the mix.
What happens if students feel compromised by such uncertainty and it interferes with their most productive functioning?
The effects of grad school stress (magnified by the pandemic) manifest themselves in physical, emotional, behavioral, and cognitive reactions to the stressor. Sometimes, these stressors exacerbate mental health conditions such as anxiety and depression.
UC Davis Graduate School of Management adds: "According to a survey by the American College Health Association, 66% of graduate and professional students experienced above-average stress in the last year – and that was before the coronavirus pandemic. Graduate students face a unique set of pressures." Since graduate and professional students generally are older and more independent, they're likely juggling both finances and life outside the academic setting. Consider these five check-ins to help manage your stress: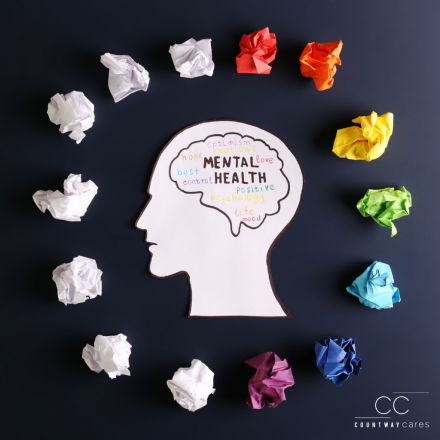 Make your "self" a priority
Take control of your life
Be smart about managing time
Seek out social support
Most important: breathe
Duke Graduate School suggests five more:
Take care of your body
Don't neglect your life outside of school
Remind yourself of your long-term goals
Celebrate milestones along the way
Allow yourself to trust
All Harvard students are encouraged to visit the Counseling and Mental Health Services website and take full advantage of their available services and resources. They have a great team of clinicians to support you, and they offer one-on-one counseling, workshops, groups, events, and much more.
Countway Library also recognizes the profound importance of mental health and offers access to many resources. Be sure to check our calendar for updates on therapy dog visits, music programs and other outlets to make sure you are taking care of yourself. And don't hesitate to reach out to us if we can answer any questions for you along the way!
Countway Cares About…Your Peace of Mind.