March 2: 17th Annual Estes Lecture with Anne Harrington
The Center for the History of Medicine is pleased to share information about the Boston Medical Library's 17th Annual J. Worth Estes Lecture with speaker Anne Harrington, Ph.D. Dr. Harrington will present her talk, 1980s Biological Revolution in Psychiatry: What Really Happened, and What Really Happened Next on Tuesday, March 2 at 7:00PM EST. Register in advance [link expired].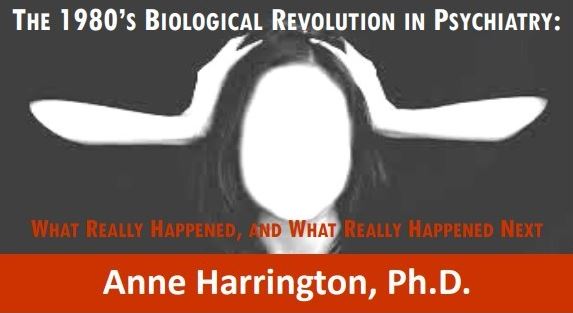 The 1980's saw a rapid pivot away from previously dominant psychoanalytic and social science perspectives in psychiatry towards a "medical model." However, the standard understanding as to why this occurred is wrong. Revolution was declared back then, but not because there had been scientific breakthroughs. We need a new and better understanding of what really happened in the 1980s. Those ideas have directly shaped the fraught world of psychiatry with which we live today. Dr. Harrington is the Franklin L. Ford Professor of the History of Science, Harvard University, and is the author of four books, including Re-enchanted Science, The Cure Within, and Mind Fixers.