Louis T. Wright papers re-processed and open for research!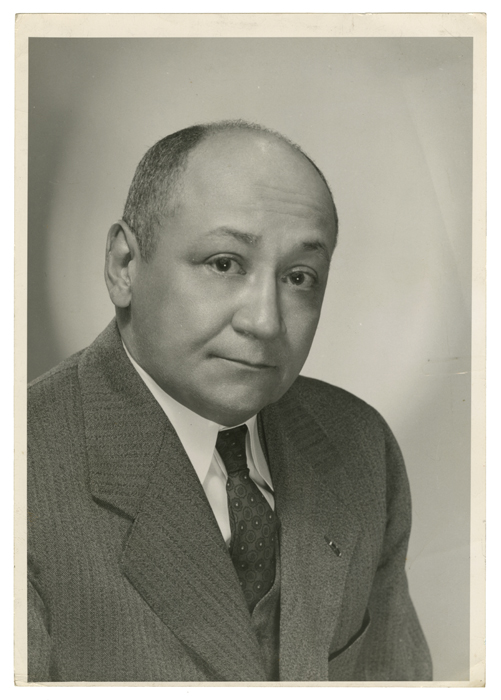 The Center for the History of Medicine is happy to announce that the Louis Tompkins Wright papers are again open to research! The papers were re-processed to improve access for researchers. Processing staff applied a more meaningful arrangement to the papers, and enhanced the description to better reflect the contents of the collection.
Wright was a surgeon and medical desegregation advocate who served as Chief of Surgery at Harlem Hospital, New York, New York from 1943 until his death in 1952. His medical research concerned numerous areas, including fractures, the antibiotic treatment of sexually-transmitted diseases, and chemotherapeutic treatments for cancer. Throughout his career he strove to desegregate health care, working to improve: Black patients' access to medical care; quality of care for Black patients; and Black students' access to quality medical education and training. Toward these efforts, he chaired the Board of Directors of the National Association for the Advancement of Colored People (NAACP), and was a leader in the Uptown Medical Association, the North Harlem Medical Society, and the Manhattan Medical Society. Among many recognitions, he was awarded the 1940 Spingarn Medal of the NAACP, in recognition of his work for Black doctors and patients.
His papers reflect his medical and social activism, as well as his leadership at Harlem Hospital. The collection consists of correspondence (including some by Corinne Cooke Wright, his wife), scrapbooks, newspaper clippings, writings, publications, events records, professional service records, biographical records, and photographs. The scrapbooks and newspaper clippings relate to Wright's career, Harlem Hospital, the NAACP, and medical desegregation. Many newspaper clippings are from African American newspapers, from both the greater New York region and other cities across the country.
For more information on Wright and his collection, please view the collection's online finding aid. For more information about accessing the collection, please consult the Center's website or contact Public Services.