October is National LGBT History Month. Let's shine a light on some people who brought awareness to it.
Rodney Wilson – Educator and Founder of LGBT History Month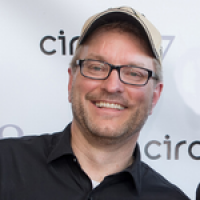 "The greatest act of advocacy for civil rights for LGBT Americans is the act of coming out," wrote Rodney Wilson who established Gay History Month in 1994. "LGBT history gave me self-confidence as a gay person and strengthened my resolve to live, as best I could, an honest, open and integrated life."
In 1994, while teaching history at Mehlville High School in suburban St. Louis, Wilson came out to his class during a lesson about the Holocaust. He told his class if he had lived in Germany during World War II, he probably would have been imprisoned and killed by the Nazis for being gay. He became the first openly gay K-12 teacher in Missouri. What started with a lesson evolved into a broader mission to teach young people about gay history. Inspired by Women's History Month and Black History Month, he worked with national organizations to develop a gay-friendly curriculum for educators. Today Wilson holds a master's degree from the Harvard Extension School as well as the University of Missouri-St. Louis.
Countway Cares…about the people who make a difference.
People Behind the Movement
Let's honor a few of the many activists who have brought awareness and change.
Marsha P. Johnson
Referred to as "the Rosa Parks of the LGBT movement," Marsha was black, queer, and trans. A model for Andy Warhol and a drag queen, she was a fearless advocate for everyone's rights within the LGBTQ community.
Sylvia Rivera
A Latina trans activist, Sylvia was one of the first people to highlight that the movement needed to be more inclusive of people who didn't fit the mainstream. With Marsha P. Johnson, she co-founded Street Transvestite Action Revolutionaries, an organization that provided housing and other services to homeless LGBTQ community in NYC.
Harvey Milk
The subject of the Oscar-winning film Milk, he was the first openly gay politician to be elected in California. During his short tenure in office he pushed legislation to ban discrimination based on sexual orientation in employment, housing, and public accommodations.
Edith Windsor
She fought for same sex marriages to be legally protected. In 2007, she married her wife in Canada; when her wife died just two years later, Windsor was asked to pay taxes on the estate far beyond what a heterosexual spouse would be required to pay. Windsor took her case to court and in 2013, the Supreme Court ruled in her favor. Two years later, the court expanded on that ruling in another case that led to federal recognition of same-sex marriages.
Alexya Salvador
Alexya Salvador is a trans woman teacher and reverend from Brazil. Ordained in 2019, she became the first transgender reverend in Latin America. Salvador calls herself the "first transgender shepherd of Latin America," and, with other trans pastors from around the world, held a groundbreaking LGBTQ-friendly mass in Cuba last year.
Arsham Parsi
Arsham Parsi is a gay man who began secretly working to support members of the LGBTQ community in his native Iran. In 2005, he was forced to flee his country, where homosexual activity remains illegal. Today, Parsi lives in exile in Canada, where he has founded the Iranian Railroad for Queer Refugees, which supports and provides guidance to LGBTQ asylum seekers from the Middle East.
Laverne Cox
Known for playing Sophia Burset on Netflix's Orange Is the New Black, she is the first trans person to be nominated for an Emmy. A fierce advocate for trans people of color, she has championed the need for LGBTQ communities to have access to health care.
Queer Eye's Fab Five
The cast of Netflix's new Queer Eye series — Tan France, Jonathan Van Ness, Bobby Berk, Karamo Brown, and Antoni Porowski — speak openly on Queer Eye about their struggles and experiences with homophobia and discrimination.
Countway Cares…about bringing awareness to LGBTQ advocacy.