Honoring Black History Month
Why Black History Month?
According to the Association for the Study of African American Life and History (ASALH):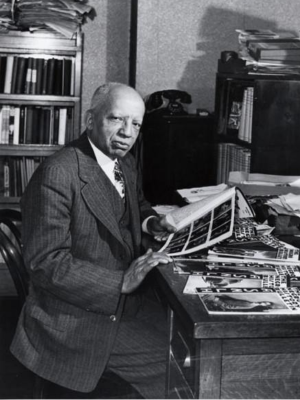 The relevance of February goes back to 1926, when ASALH's founder Dr. Carter G. Woodson first established "Negro History Week" during the second week of February. And why that week? Because it encompasses the birthdays of Abraham Lincoln and Frederick Douglass—both men being great American symbols of freedom. However, Woodson never confined Negro History to a week. His life's work and the mission of ASALH since its founding in 1915 represent a living testimony to the year-round and year-after-year study of African American history.
For a more exhaustive reading about why and the origins of Black history month, go to ASALH's webpage, "About Black History Month."
In recognition of Carter G. Woodson, Countway's Black History Month kick-off event is a reading and discussion with Assistant Professor Jarvis Givens, author of Fugitive Pedagogy: Carter G. Woodson and the Art of Black Teaching along with moderator Dr. Evelyn Brooks Higginbotham, immediate past president of ASALH.
Slavery, Abolition, Emancipation and Freedom
Houghton Library has launched the SAEF CURIOsity site. Here you can discover digitized primary sources detailing Black experiences with Slavery, Abolition, Emancipation and Freedom. This growing digital collection from Harvard University's Houghton Library were hand-selected to provide freely accessible digitized primary sources for scholars. Head to SAEF CURIOsity to browse the collection.
Celebrate with Countway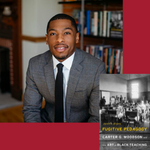 Fugitive Pedagogy: Carter G. Woodson and the Art of Black Teaching
Thursday, February 3 | 5:30-6:45pm via Zoom | Register [link expired]
A conversation with author and Assistant Professor Jarvis Givens and former president of ASALH Dr. Evelyn Brooks Higginbotham. Co-sponsored by the Black Staff Caucus.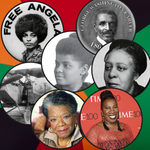 Black History Month Button-Making
Thursday, February 17 | 1-3pm at Countway | No registration necessary
Drop in to make your own button! Choose from a wide range of images depicting famous Black individuals throughout history, or bring your own!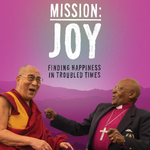 Countway Cinema presents Mission: JOY
Tuesday, February 22 | 6-7:450pm via Zoom | Register [link expired]
Join us for a virtual screening and Zoom discussion of this deeply moving and laugh-out-loud funny documentary about the unlikely friendship of Archbishop Tutu and His Holiness the Dalai Lama.
At Countway, we know that Black History Month is more than just a February observance... and we plan to celebrate it in a variety of ways throughout the year! Follow along on our social media accounts (Instagram, Twitter, Facebook), and please feel free to participate. If you have your own recommendations or traditions, we would love to hear them; share them with us anytime on social media with the hashtag #CountwayCares! Got an idea for an event? Submit it using the Countway Outreach Office's "suggestion box".
Recommended Reading
Books are vital to understanding ourselves and those around us. Use this month as a starting place to read stories and compilations by Black authors and expand your understanding of Black history year-round.

Countway Library Take this opportunity to familiarize yourself with Countway's Black Lives Matter: Antiracism and Health Suggested Resources collection. This list of books, videos, articles and websites contains a wide range of resources to help each of us educate ourselves and actively work to dismantle racism. Got a resource that isn't on the list? Share it with us!

Boston Public Library Each February, the Boston Public Library shares book recommendations in their annual "Black Is..." #BPLBooklist in observance of Black History Month. Click the link above for the 2021 list ... stay tuned for their 2022 list!

Penguin Random House Join Penguin Random House as they #AmplifyBlackStories all year long! Celebrate Black authors, leaders, creators, and more who have forged a path for themselves and others.

Powell's Books Use this thoughtful and comprehensive page to find featured books and essays by Black authors, as well as educational resources, guidance on Black-owned businesses and social justice organizations to support, and updates on Powell's-led initiatives for antiracist action.

Elif Notes Explore the unique voice of the Black experience through this carefully curated list of "20 African American Books You Must Read During Black History Month 2022," arranged in order from contemporary to modern classics and the classic masterpieces.
Support Black-owned Businesses
One of the best ways to celebrate Black History Month, in February and throughout the year, is to support local black-owned businesses! Here are a few Boston-area lists to get you started:

Black Boston
BlackBoston.com takes inspiration from the work of the first Africans who set foot in Boston. Use the BlackBoston.com Business Directory of local Black-owned companies, sorted by industry for easy use.

Boston.gov
In 2014 Mayor Walsh established the Office of Economic Development, which maintains this list to showcase businesses with Black and Brown owners.

Boston.com
Boston Globe Media has created and maintained this running list of Black-owned businesses to support in Greater Boston.
Do you know of a black-owned business that isn't represented in these lists? Each of the sites above offers readers a way to contribute your own suggestions and edits!