Countway Honors Juneteenth
Juneteenth, observed annually on June 19, is a national holiday that commemorates the emancipation of those who had been enslaved in the United States. Although President Abraham Lincoln issued the historic *Emancipation Proclamation on January 1, 1863, it took two more years for the news to reach Texas, the most remote of the confederate states. African Americans in Texas were still enslaved until Major General Gordon Granger of the Union Army announced the news that the Civil War had ended, and all slaves were free. Juneteenth celebrates this final part of the emancipation. Originally celebrated in Texas on June 19, 1866, it marked the first anniversary of the day that African Americans living in Texas first learned of the Emancipation Proclamation two years after it was declared. Initially, the holiday was observed in Texas with prayer meetings, singing and wearing new clothes to reflect newly found freedom. Within a few years, Juneteenth was recognized by other states and it became an annual tradition.
* The Emancipation Proclamation issued by President Abraham Lincoln on January 1, 1863, had established that all enslaved people in Confederate states in rebellion against the Union "shall be then, thenceforward, and forever free."
Noteworthy dates in the history of the Emancipation Proclamation
June 19, 1865 – Texas Slaves Finally Gain Their Freedom. Though this day was officially the day that Texans were made aware of their freedom, many slaves stayed with their masters as paid hands.
August 28, 1963 – one hundred years later, Martin Luther King delivers one of history's most inspirational speeches, "I Have a Dream".
July 2, 1964 – President Johnson signs the Civil Rights Act. The federal government is granted the power to enforce desegregation while prohibiting discrimination based on race, color, religion, or national origin.
1980 – Texas declares Juneteenth a State Holiday.
June 14, 2019 – Call for National Holiday. Renee Graham of the Boston Globe writes that Juneteenth deserves an elevated status, noting that many African Americans regard the July 4th with great ambivalence.
How to observe Juneteenth in 2021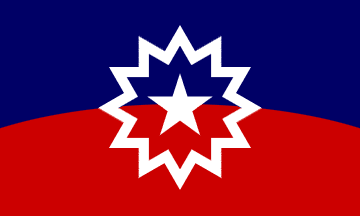 1. Fly the Juneteenth Flag
This design signifies that slaves and their descendants are true Americans. The star in the middle represents Texas, while the outer start represents freedom of a new people. The colors pay homage to the American Flag.
2. Join in Local Celebrations
Juneteenth at Harvard – A celebration of Black freedom, food, and family traditions | Choose from a wide array of community events in celebration of Juneteenth
Museum of Fine Arts Boston – Saturday, June 19, 2021, 10 Am to 1 PM – Free admission | Activities and programs to celebrate and honor the contributions of Black artists, scholars, and creative voices to the City of Boston
The Boston Juneteenth Committee and the National Center of Afro American Artists Presents the 11th Annual Juneteenth Emancipation Observance Virtual Edition – Interrogating Juneteenth: History as Teacher | 11:00 AM
The Black Matters Juneteenth Experience – Saturday, June 19, 2021, 5:00 PM – 9:00 PM, Starlight Square, 84 Bishop Allen Drive Lot #5, Cambridge, MA
Annual State Holiday – All Inclusive Boston campaign, highlighting its support of diversity and inclusion - includes virtual events and visits to the civic landmarks along Boston's Heritage Trail
3. Watch a Film
4. Attend a Virtual Music Festival
Countway Cares…About Inclusion and Diversity