Contagion Exhibit Newly Available!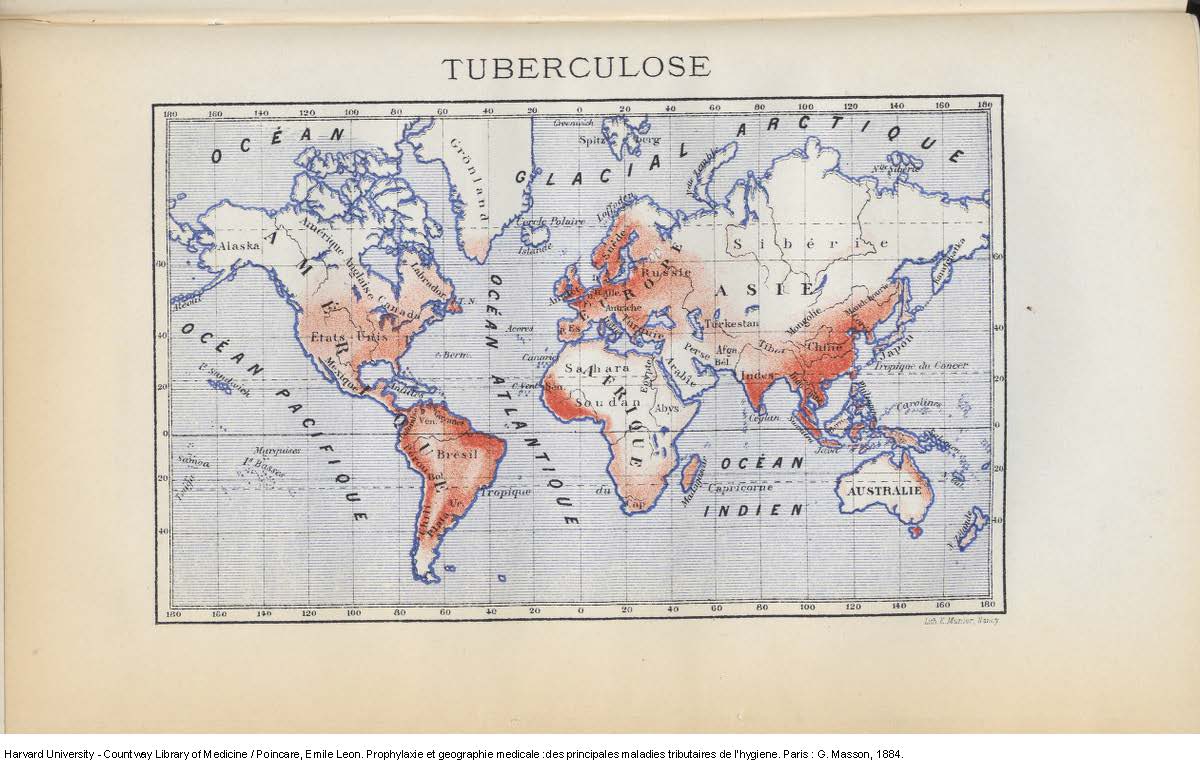 The Center for the History of Medicine announces the re-opening of the Contagion exhibit. Harvard Library created the exhibit in 2008 as part of the Open Collections Program (OCP). The original site included:
digitized items curated from across the Harvard Library system,
historical notes on contagious diseases throughout history,
biographies of notable people who contributed to contagious disease research and treatment,
and topical bibliographies of digitized primary and secondary sources.
The Open Collections Program sites were decommissioned in 2018. Shortly afterward, Harvard Library launched CURIOSity, a new digital exhibit platform. At that point, staff moved the digitized Contagion items to CURIOSity. The narrative content and exhibit structure was preserved via the Internet Archive.
In Spring 2020, staff from the Center and Harvard Library Imaging Services rebuilt the exhibit in CURIOSity. We migrated all original narrative and bibliographic content from the archived site. Our goal was to improve accessibility and restore the exhibit's original structure. We made only minor edits and updates, to make the exhibit more quickly available. More work is still necessary to make the exhibit more inclusive and accessible. For more information on the migration, please visit the Exhibit Migration 2020 page.
After migration, the Contagion exhibit now includes:
Historical notes on contagious disease episodes throughout history (1494-1948). See:
Topical pages describing concepts related to contagious disease. See:

Germ Theory. The theory that microorganisms cause disease. This theory was popularized between 1850 and 1920.
Humoral Theory. The theory that health depends on a balance of the four humors (black bile, yellow or red bile, blood, and phlegm). This theory was popular for centuries before germ theory replaced it.
Topics and Themes. This page lists all topical pages in the exhibit.
Biographical pages on prominent contagious disease researchers. See:

Florence Nightingale, 1820-1910. Nightingale was a British military nurse who contributed to sanitation reform. She was skeptical of germ theory, and valued hygiene as the best method of disease prevention.
Benjamin Waterhouse, 1754-1846. Waterhouse was at the forefront of vaccination practice in the United States. Yet, his success also reveals issues of informed consent. He experimented on members of his own household (both family and servants).
Notable People. This page lists all topical pages in the exhibit.

A timeline of selected events in contagious disease history, 1494-1948
Overviews of the collections used in the creation of the exhibit. These collections are from across Harvard Libraries. See:
For more information on the Contagion exhibit, please contact Amber LaFountain at Amber_LaFountain@hms.harvard.edu. (Metadata Archivist). For more information on the collections, please contact Public Services at chm@hms.harvard.edu.