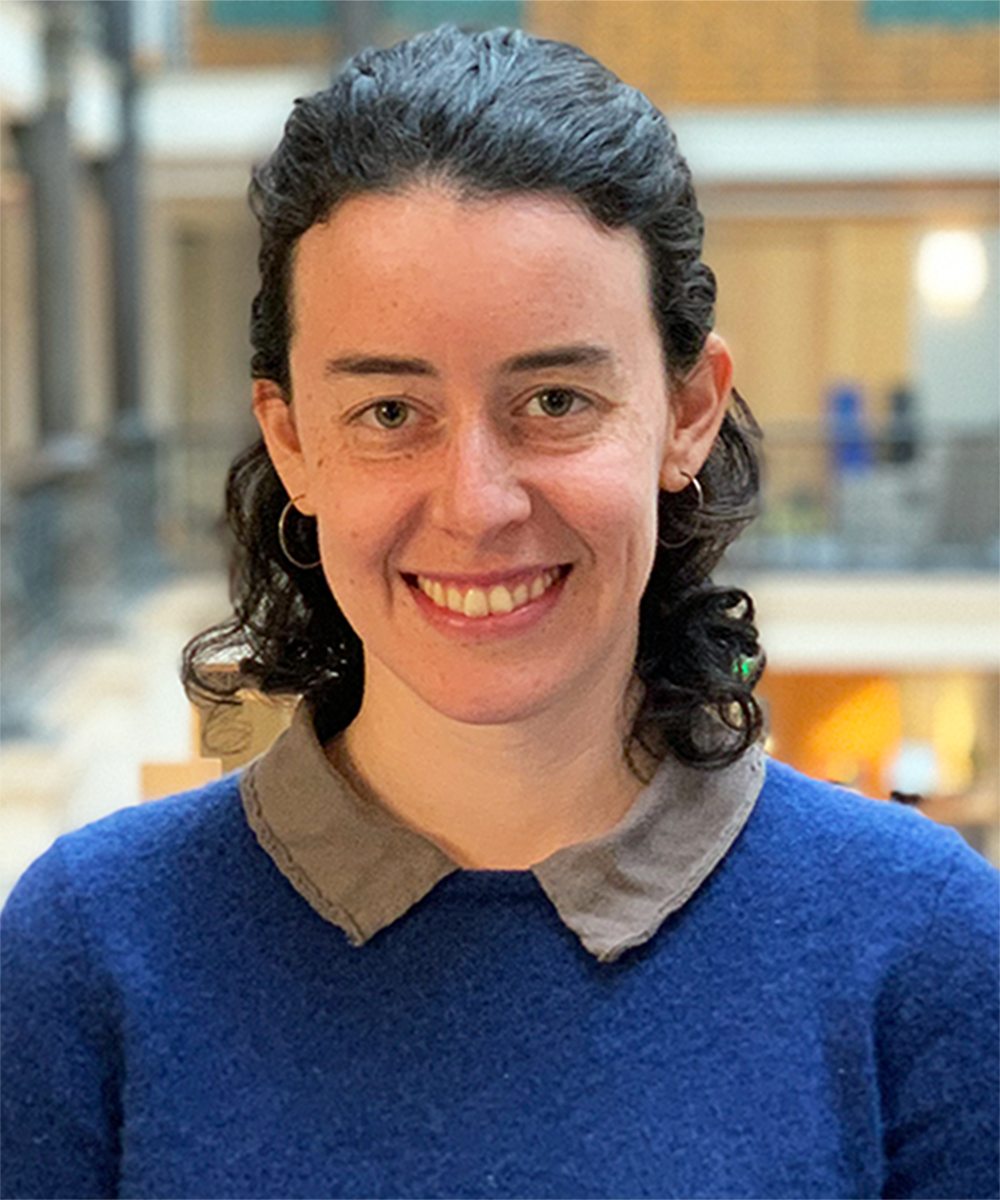 Charlotte Lellman, MS
Collections Services Archivist
As the Collections Services Archivist, Charlotte leads the Center's innovative cataloging and descriptive program, which establishes physical and intellectual control over the Center's internationally renowned holdings, from accession through final processing, description, and digitization. Charlotte joined the Center for the History of Medicine in 2019 as Processing Archivist after working as an Archival Processing Assistant at The Mary Baker Eddy Library. In her role as Processing Archivist, Charlotte has opened to research the David Dickinson Potter papers and the Samuel A. Levine papers, worked with Harvard special collections and archives colleagues to advance EDIBA efforts, and is helping build guidance for how Harvard's special collections and archives describe born-digital collections. Notably, Charlotte spearheaded the development of the Center's Guidelines for Inclusive and Conscientious Description, which has been widely disseminated and cited.
Charlotte's Harvard service includes the SPARC Shared Descriptive Practices Working Group's Born Digital Description Task Force and the SPARC EDIBA Working Group; she is also the co-convener of Harvard University Library's Archives Discussion Group. Outside of Harvard, Charlotte serves as the editor of the N​ew E​ngland Archivists' Newsletter.
Charlotte holds a M.S. in Library and Information Science from Simmons College. While a graduate student, she worked on a wet specimens data entry project for the Center's Warren Anatomical Museum and later completed a processing internship under the guidance of Jessica Sedgwick. Charlotte also holds a B. A. in French Language and Literature from Haverford College.