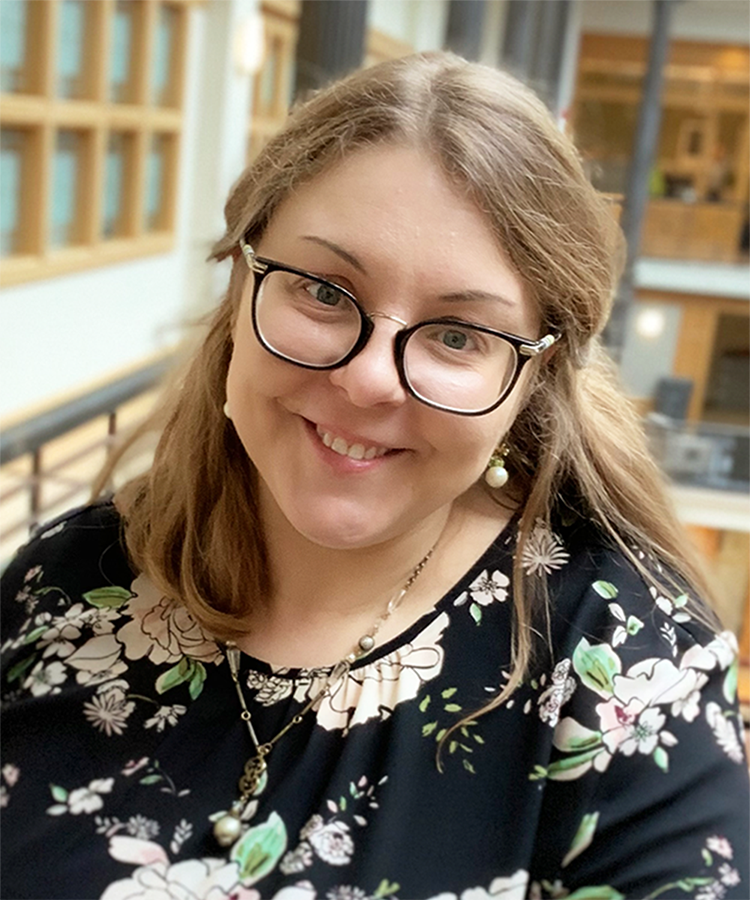 Emily Novak Gustainis, MLS
Emily R. Novak Gustainis joined the Center for the History in Medicine, Countway Library, in 2009, serving as Collections Services Archivist and Head, Collections Services before being appointed Deputy Director in 2016. In her role, Gustainis provides leadership and strategic oversight for all of the Center's programmatic areas, including acquisitions, collections services, archives and records management, reference, and the Warren Anatomical Museum. Partnering with staff, Gustainis seeks to innovate the Center's special collections and museum operations, advocate for a transparent and diverse historical record, and develop new research, teaching, and learning opportunities.
Prior to 2009, Gustainis's professional appointments include Librarian/Archivist for Historic New England and Archivist, Information and Archival Services Division of the Winthrop Group, Inc., where she surveyed, arranged, and described collections for a wide variety of corporate and nonprofit clients. Gustainis holds both an MLS and a BA in English Literature and Teacher Education from the State University of New York at Albany. She is currently serving as Vice President of the Medical Heritage Library, Inc., which creates opportunities for researchers to engage with digitized history of medicine content.