The Countway Library sponsors exhibits and events in the Transit Gallery located in the Harvard Medical School. The Transit Gallery is located in Gordon Hall's lower level corridor.
Current Exhibit:
Last Touch 2
Work by Sophia Ainslie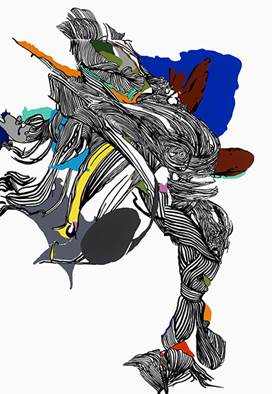 Sophia Ainslie's paintings, large splashes of color juxtaposed with spontaneously drawn India ink markings, began with a single x-ray of her mother's abdomen, and developed as a way of absorbing the meaning of her mother's death from cancer and holding on to her memory. "Last Touch 2" celebrates color and relationships, makes negative spaces prominent, and turns absence into presence.
For more information, please contact Tania Rodriquez.