Transit Gallery Exhibit
Evidence of Us, by Joetta Maue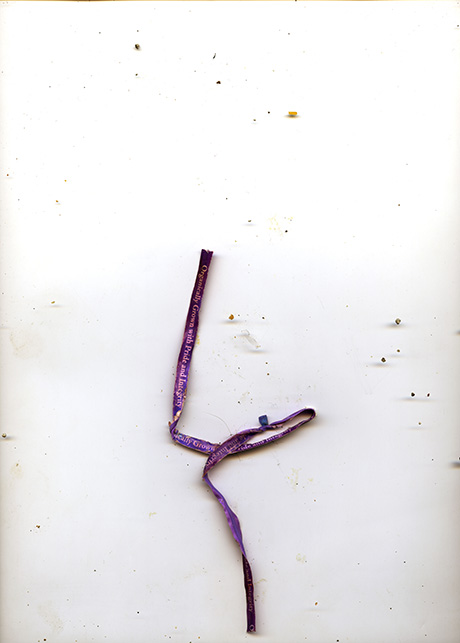 The Countway Library sponsors exhibits and events in the Transit Gallery located in the Harvard Medical School. The Transit Gallery is located in Gordon Hall's lower level corridor.
Evidence of Us
Joetta Maue
This exhibit will be on display in the Transit Gallery
February 19 - April 27, 2020
POSTPONED UNTIL FURTHER NOTICE:
Art and Science Talk
March 18, 6 - 7 pm in Goldenson 122
I have long looked at the places of intimacy and our daily landscape as the artistic muse and inspiration for my work. In the exhibition, Evidence of Us, I turn my gaze specifically toward the evidence of our existence ---- the remains of the act of moving throughout the repetition of our day, the feeding of and caring for our bodies and the daily labor of parenting and partnering. 
Culture pressures us into the erasure of these remnants, this proof of being alive. The demand to have the tidy perfect home, self, and child overwhelms us. We spend much of our daily life in the pursuit of hiding the reality of our bodies and the bodies that we love. I choose to turn my lens, hand, pencil, and broom toward collecting this evidence. I transform the mess, detritus and literal decay that occurs in the moment of living into beauty, celebration and a meditation on the self, family and domestic landscape. 
The evidence of us is, in fact, evidence of life in its brief and momentary process of both living and loving.
Please join the artist as she discusses her work with Susan Nathan, MD, Site Director My Life, My Story at VA Boston Healthcare System; Attending Physician, Division of Geriatrics & Palliative Care, VA Boston Healthcare System; Instructor in Medicine at Harvard Medical School; Adjunct Instructor in Medicine at Boston University
Reception immediately following in the Transit Gallery